Russian soldier requests political asylum in Georgia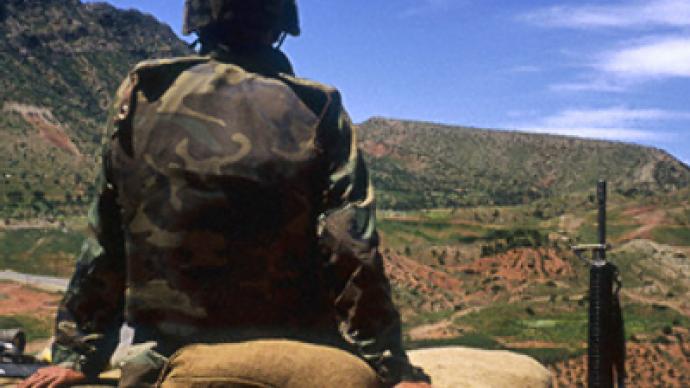 Sergeant Aleksandr Glukhov, who abandoned his military unit in South Ossetia and crossed the border into Georgia in January 2009, has requested political asylum in this Transcaucasian country.
The news from the Georgian deputy interior minister comes amid reports that Russia's military prosecution has charged Glukhov with desertion.

The soldier himself says Russian authorities 'haven't so far contacted him on the matter'. He made the statement in his interview with Russia's Echo Moskvy radio station.
According to Russia's criminal code, if Glukhov is found guilty, he will face up to seven years behind bars. But the code also states that the penal sentence may be lifted, if it's proven a soldier was forced to desert, and left his post alone and unarmed.
Russia is due to send an extradition request to Tbilisi. However, Glukhov will most probably face desertion charges in absentia, at least while his asylum case is considered by Tbilisi.
"Glukhov is now seeking political asylum in Georgia, so we cannot hand him over to Russia," said Georgian Deputy Interior Minister Shota Utiashvili.
Two-and-a-half months after the incident, the Glukhov case still makes headlines. He recently made a few controversial statements about Russia's preparations for the South Ossetian War, which were immediately picked up by those accusing Russia of starting the war in South Ossetia.
In his interview with Russia's Moskovsky Komsomolets newspaper, while commenting on last August's events, Glukhov several times confused dates and locations, putting his claims into doubt.
Meanwhile, other reports suggest Glukhov has finally managed to get in touch with his mother. During a phone conversation, the Russian soldier said he had been doing well in Tbilisi, and that he hadn't yet decided whether he'd return home or not.
You can share this story on social media: