Russian soldier lost in Georgia and evidence against Russia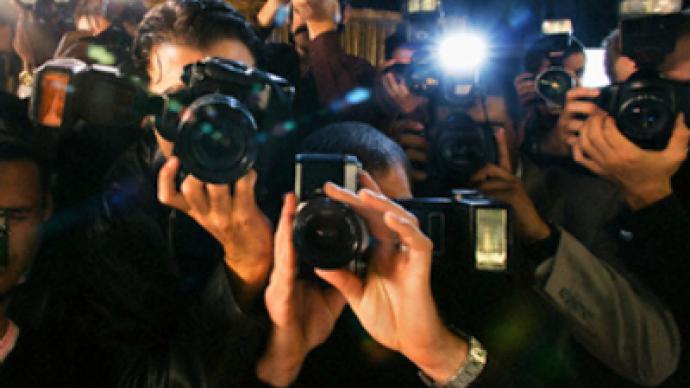 Russian army sergeant Aleksandr Glukhov, who fled to Georgia in January, has made headlines not only because of his escape but also controversial statements about Russia's preparations for the South Ossetian War.
It appears that he has no clear idea of either the dates of Russian troops movements or of his unit's geographical location.
After his escape to Georgia on January 26, Aleksandr Glukhov made a statement that was immediately picked up by those accusing Russia of starting a war in South Ossetia.
Back then he claimed his unit was transferred to South Ossetia last June – long before the military conflict there, which broke out on August 8. He said that "the troops were transferred to [the capital of South Ossetia] Tskhinval in June. We started digging trenches and dugouts."
Thursday's issue of the Russian newspaper Moskovsky Komsomolets published an interview in which Glukhov says:
"We were somewhere in the mountains. It's true, we were in South Ossetia, in the village of Kestikao – not sure about the pronunciation, though. Our battalion spent two weeks there in July. We held our positions there guarding the tents. We were waiting for something, don't know what exactly."
There is no such village as Kestikao in South Ossetia but there's one called Kesatikau – located in Russia's North Ossetia near the Georgian border.
The newspaper correspondent also notes during the interview Glukhov also confused the Georgian village of Gori and South Ossetia's Akhalkagori.
In an interview to another Russian newspaper Komsomolskaya Pravda Glukhov said he has not yet got in touch with his mother because he does not have his own phone.
"He does not call me. And I do not know how to reach him. I do not know when I will be able to go to Georgia either," his mother Galina Glukhova told Komsomolskaya Pravda.
Even so Glukhov says he pays regular visits to the gym and to the swimming pool, which he apparently has the money and time for – which is contrary to the fact that he says he does not work, is not looking for a job, and lives on just the 15 Georgian laris (almost nine US dollars) he says he is given on a daily basis.
The role of Georgian security services
Even though security services have nothing to do with Glukhov's escape, they seem to be taking care of him ever since he found himself on Georgian soil.
Speaking to the Moskovsky Komsomolets correspondent, Glukhov said he never goes out without 'officials' accompanying him. Moreover, he does not even know his address in Tbilisi.
When asked to give his phone number, he declined to do so, saying it's better to pass through the 'officials'.
It appears that Tbilisi has just taken advantage of the situation and is now using the Russian sergeant for political trading, but with the media attention settling down, Georgia seems to be uncertain about how he can be helpful for them.
On Thursday, with just a few hours' interval, news agencies had given contradictory reports as to whether or not Glukhov has been granted refugee status in Georgia.
"Glukhov has been granted refugee status, lodging, and allowance. He has a TV set and a computer in the apartment," Interior Ministry representative Shota Utiashvili told the Interfax news agency, declining, though, to reveal his address for 'security concerns'.
Two hours later RIA-Novosti news agency quoted Utiashvili as saying:
"Glukhov leads a normal life in Tbilisi. He has been granted an apartment with a TV set and a computer. He stays in Georgia as a refugee but he hasn't gone through the special procedure to get an official refugee status."
However, both agencies report Utiashvili stressed that sergeant Glukhov is not limited in any way in his movements and that nobody controls him.
What Russian 'refugee' escapes from in Georgia?
The case of sergeant Aleksandr Glukhov, who left his military unit in South Ossetia for Georgia on January 26 due to 'awful conditions', is full of discrepancies.
Since the incident surfaced two and a half months ago, there have been contradictory statements from the three sides involved.
Complaining of 'unbearable conditions' in his military unit, Glukhov stated on numerous occasions that he would have fled it anyway. If he had neighbored another country, he would have escaped there, and that he had no political motivation to do so.
However, Georgia then said that Glukhov applied for asylum.
Russia's Ministry of Defense earlier claimed Glukhov had been kidnapped by Georgian security services, but later acknowledged the serviceman left the military unit in South Ossetia of his own will.
You can share this story on social media: