Escaped soldier's mother urges son to return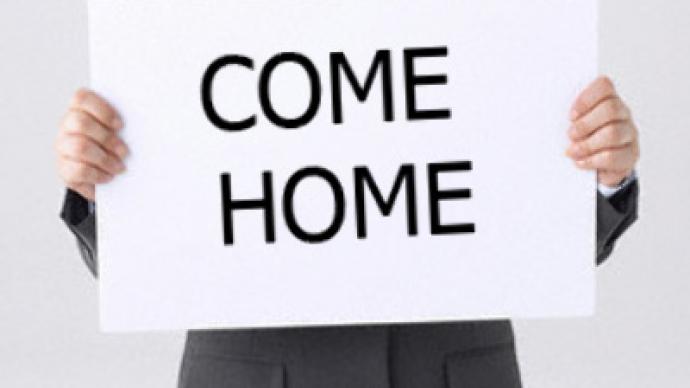 Galina Glukhova appealed to her son through Russia's media, asking him to return from Georgia, where he is reportedly awaiting political asylum.
Sergeant Aleksandr Glukhov, who abandoned his military unit in South Ossetia and crossed the border into Georgia in January 2009 has requested political asylum there. At a news conference in Moscow on Friday his mother, Galina, made appealed to her son to come home, RIA Novosti reports.
"Sasha, my dear son, if you can hear me now, please think hard about what I say. I want you to return home, to your family. Georgia is not your fatherland. You ended up there accidentally and you won't spend your entire life there. You need to come back," said Glukhova. Her appeal at the news agency's headquarters was aired by several networks which broadcast in Georgia, including Rustavi-2.
Glukhov was drafted from the Central Russian Republic of Udmurtia in late 2007, and was due to be discharged in spring 2009. At the moment he remains in Georgia, where he appears to have escaped due to what he described as the 'unbearable conditions' in his military unit.
Russia's Chief Military Prosecutor, Sergey Fridinsky, told RIA Novosti on Tuesday that Glukhov had been charged with desertion. Officials are preparing to submit a request for the sergeant to be extradited from Georgia.
According to Russian criminal code, if Glukhov is found guilty, he will face up to seven years behind bars. But the code also states that the custodial sentence could be lifted if it's proven that a soldier was forced to desert, and left his post alone and unarmed.
Georgian officials, for the part, have already ruled out the possibility of extradition, at least until a decision is made on his status in their country. Georgia confirmed that Glukhov has applied for political asylum.
You can share this story on social media: