Palestinians pay high price for refusing to collaborate with Israelis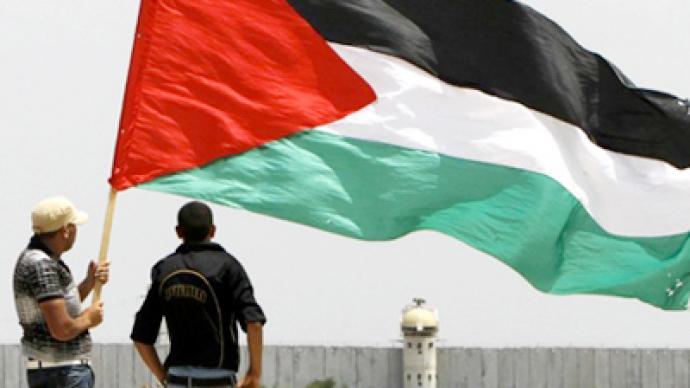 Israel is accused of blackmailing people in Gaza to become collaborators. Palestinians say they are trapped and are often only allowed to leave by agreeing to become informers for Israeli intelligence.
Targeting the sick and the helpless and denying them healthcare, unless they become soldiers for the other side, has become the latest weapon of war."I needed urgent eye surgery which couldn't be done here in Gaza. I had to get to Jerusalem but when I arrived at the Erez border crossing, I was arrested by the Israeli security service. They brought me into a building for questioning and kept me there from ten in the morning until six in the evening," says Bassam al-Whaidy, who was approached by Israelis to be a collaborator. The payoff is simple; become an informer and get a permit to leave Gaza for medical care in Israel, Jordan or the Palestinian West Bank or refuse and face the health risks. And it is no casual operation, but one which is highly planned and targeted, involving senior Israeli intelligence officers, according to the man who says he was put under severe pressure to collaborate."During those long hours Colonel Moshe from Mossad tried to bargain with me. He said that if I refused I would go blind and I would be sent back to Gaza without permission to get to Jerusalem for eye surgery," says Bassam. Bassam's story is familiar to Ran Yaron. Dozens of similar cases cross his desk each month. His organization, Physicians for Human Rights, represents patients from Gaza whose permits to leave for medical treatment have been delayed or rejected by Israel.He says ever since Hamas took over Gaza in 2007, many of the roughly 1,000 people who apply each month to leave Gaza for healthcare outside are turned down."Sometimes the difference between obtaining permits for medical care is the difference between life or death and people will do whatever they can in order to exit and the Shin Bet unfortunately use this very sensitive situation to recruit people," says Ran Yaron, Director of PHR Israel's Occupied Palestinian Territories section. But the Israeli government denies it is taking advantage of the situation and rubbishes the claims as nonsense."People who have been refused entry for security reasons have to explain and find a reason for why they were not allowed in, but let's be clear, the numbers speak for themselves. Some 18,000 Gazans in 2010 entered Israel for medical treatment. Is the allegation that all 18,000 are working for Israeli intelligence? It is simply ludicrous," says Mark Reger, the spokesperson from the prime minister's office. Palestinian informers potentially provide important information for the Israeli Army, but spying for Israel is seen as treason by Palestinians and is punishable by death.Hamas also accuses Israel of using social networking sites like Facebook to access the private information of Gazans. Hamas says the Israeli Army then blackmails those Gazans who have innocently published information about their family and friends online. As for Bassam Al-Whaidy, he refused to be swayed and paid the price."They sent me back to Gaza because I would rather be sick and blind than cooperate with the Israelis," says Bassam.As Gaza moves closer to Egypt with former Egyptian president Hosni Mubarak now out of the picture, Palestinians believe that a more nervous Israel will be seeking new tactics to oppose them.That is why they think that recruitment of informers – an invisible weapon, but often the most damaging of all for militant movements – is likely to remain a top priority for Israeli intelligence.
You can share this story on social media: