Palestinians push for acceptance of national unity government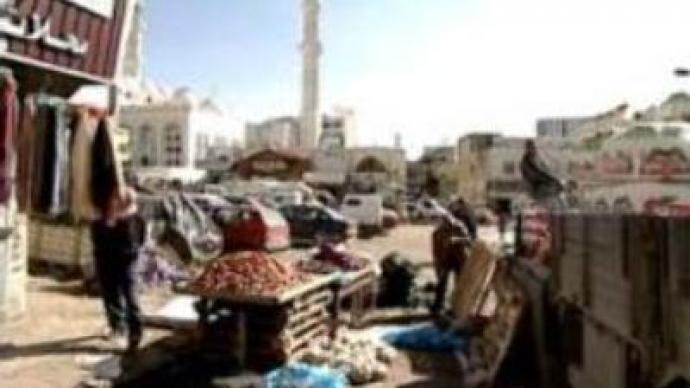 Palestinians are trying to convince world leaders to accept their new national unity government, agreed last week in Mecca. However, Western governments and Israel have given only muted reactions.
On Tuesday Russia's President Vladimir Putin meets the head of Palestinian Authority Mahmoud Abbas. Many Palestinians are hoping the meeting will convince Vladimir Putin to accept the new government and set an example on the international stage.In recent weeks tensions in the Palestinian Authority have threatened to tear the country apart. Violence between rival faction groups Hamas and Fatah has left dozens dead.Last week's announcement of a national unity government is being touted by many as the only solution to end the deadlock. That is why Palestinians have begun a diplomatic blitz, trying to persuade international leaders to accept their new power-sharing deal and lift painful economic sanctions.
"We are now at a new situation. Any siege against this new government will not be considered a siege against Hamas, it will be perceived a siege against the Palestinian people,"
said Palestinian Legislative Council Member, Dr Mustafa Barghouthi.Meanwhile, a three-way summit between the Head of Palestinian Authority Mahmoud Abbas, Israeli Premier Ehud Olmert and U.S. Secretary of State Condoleezza Rice is expected next week. Its outcome and impact on any future peace talks is dependent on the international community's response to this new Palestinian government.
You can share this story on social media: