Palestinians urge inquiry into Israeli jail death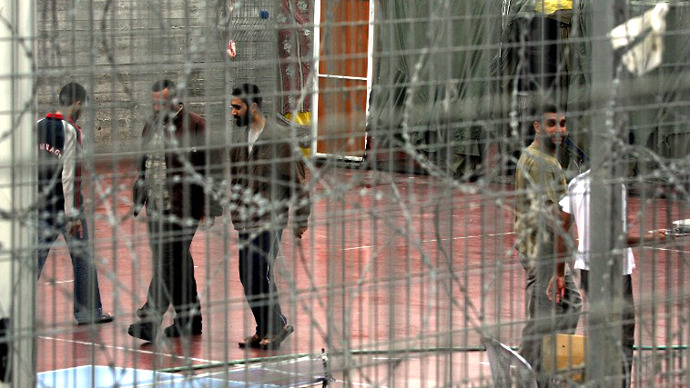 The Palestinian Authority demands an international inquiry after a Palestinian inmate died in an Israeli jail. His death sparked mass violent protests on the West Bank with thousands of Palestinian prisoners held by Israel going on a hunger strike.
The demand by Palestine comes the next day after protests between Palestinians and Israeli settlers in the West Bank turned violent and left at least nine people injured.

Israeli authorities confirmed earlier on Saturday that the 30-year-old prisoner Arafat Jaradat apparently died of cardiac arrest at the Meggido detention center in northern Israel following interrogation.
"Our information was that Jaradat was being interrogated and then he died. Therefore we call for an international investigation into his death, that may have resulted from torture," said Palestinian Minister of Prisoners Issa Qaraqea.
Palestinian Prime Minister Salam Fayyad "expresses his deep sorrow and shock over the martyrdom of prisoner Arafat Jaradat in Israeli occupation prisons," said the statement from his office. He "affirms the need to promptly disclose the true reasons that led to his martyrdom," it added.
While Israeli officials claim that Jaradat suffered various health problems prior to the arrest, his family members told Maan news agency that he was in a good health.
Also on Saturday some 200 Palestinians clashed with 25 Israeli settlers in the West Bank village of Qusra with both sides hurling rocks at each other, according to Haaretz. The clashes broke out after settlers from the nearby Esh Kodesh outpost uprooted olive trees and threw rocks at houses in the village, the Palestinians say.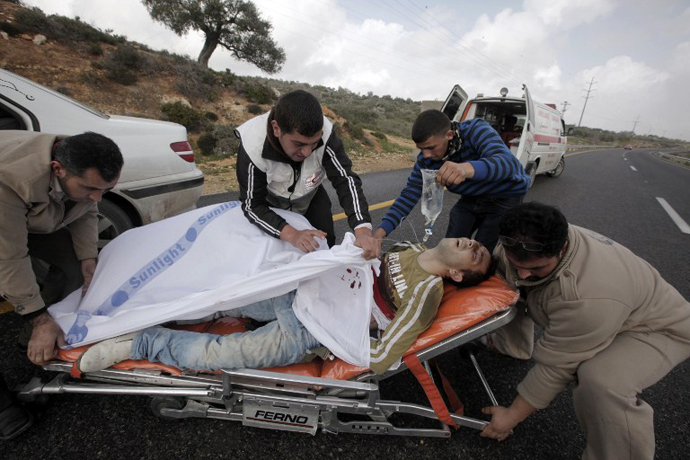 The settlers shot and injured two Palestinians and seven other were hurt by tear gas and rubber bullets, Maan news agency reported.
"About six or seven settlers came into our house and told us to go into another room," Hassan, 62, told the news agency. "After about 10 minutes, residents came to help and the settlers left the house. When the army arrived, settlers began to shoot and throw stones."
The violence comes a day after hundreds of Palestinians in the West Bank and East Jerusalem demanding the release of four hunger-striking compatriots from an Israeli prison threw rocks at occupation forces, who responded with stun grenades, on Friday.
You can share this story on social media: