At least 30 dead in Pakistan funeral bombing (VIDEO)
A suicide bomber killed 30 people and wounded scores others, including senior police officers, at the funeral of a Pakistani policeman in the western city of Quetta on Thursday, local media quote police sources as saying.
"So far we can confirm 21 police personnel, including senior police officials, have been killed. Nine other victims are yet to be identified," Inspector General Mushtaq Sukhera told a press conference. "I can confirm 40 people have been injured."

Before that, the AP reported 60 people sustained injuries. The wounded were transported to the Civil Hospital and the Combined Military Hospital. Several of them were said to be in critical condition.

Eyewitnesses said fear and chaos broke out among the attendees of the funeral following the blast in the capital of Baluchistan province.

Emergency declared at all major hospitals in #Quetta#Balochistan#Bombing#Police#Pakistan

— Karachi_Post (@Karachi_Post) August 8, 2013
One of the dead included the head of police operations in Baluchistan, Fayaz Sumbal. Sumbal spotted the suicide bomber before he detonated his explosives and reportedly asked police officers to quickly search him. As officers began to question the bomber, he blew himself up. 
The bomb, which appeared to be a suicide blast, contained between eight to 10kg of explosive material, local media said. It went off as senior officers prepared to offer prayers for their fallen colleague, who had been gunned down earlier in the day.
Quetta is home to many militants, including the Taliban and sectarian groups, but no one has claimed responsibility for the attack.  
The attack in Pakistan comes just hours after a bomb planted in a graveyard in Afghanistan killed at least 14 women and children, many of them holding a vigil at the grave of a family member during the Muslim Eid al-Fitr holiday that marks the end of Ramadan.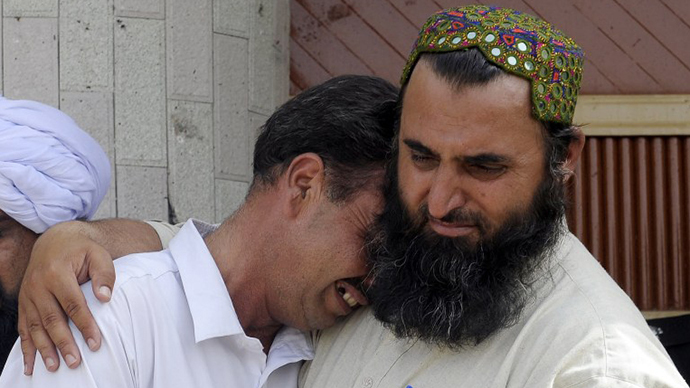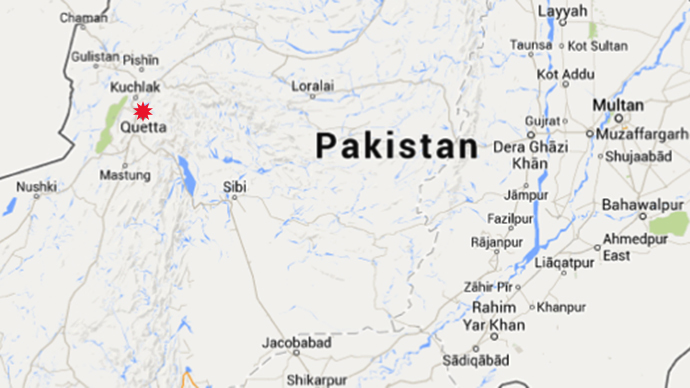 You can share this story on social media: