At least 23 killed in Pakistan bus bombing, hospital siege (PHOTOS, VIDEO)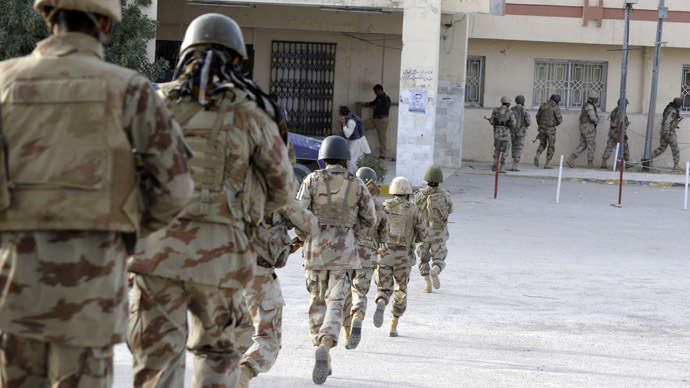 At least 23 people were killed and over two dozens injured in southwestern Pakistan, where an explosion first ripped through a bus and then militants besieged the hospital where the victims were taken.
The siege of a hospital in the city of Quetta has ended after security forces stormed the building, freeing 35 people trapped inside. Four attackers were killed during the siege, while another arrested, while there is no information on their identities, said Interior Minister Chaudhry Nisar Ali Khan, Associated Press reports.
Khan added that four security forces and one senior government official were killed in the siege.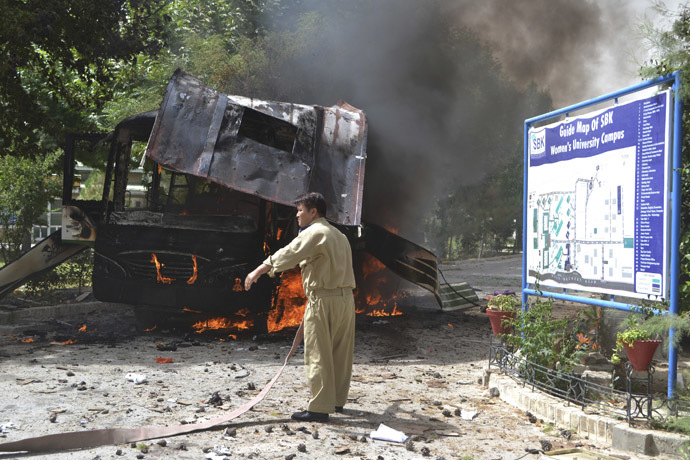 The first bomb in the capital of Balochistan province went off in a bus with students near a women's university, causing 12 fatalities and injuring about 20.

"The dead were all female students," the local police chief Zubair Mahmood told AFP.

An "improvised explosive device" was planted on the bus and exploded just as the bus was leaving the university, he added. Police are investigating if the device was remotely activated.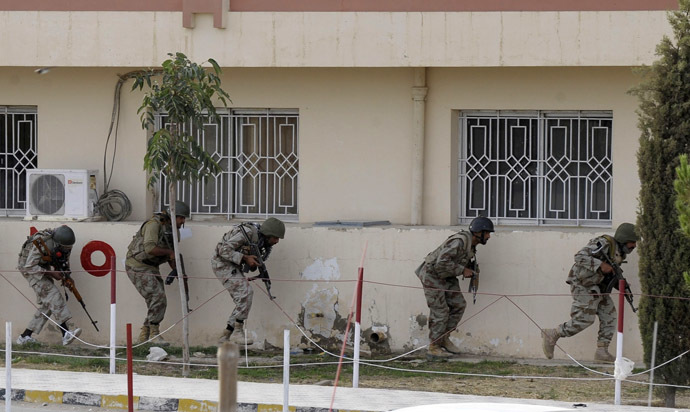 Another explosion rocked a corridor of the city hospital, where the dead and the injured were taken, reportedly upon arrival of local government and police officials. A top government official was killed in the blast and two other people wounded, said head of police operations, according to AP.

Around this time, parts of the hospital were besieged by militants. The armed men were stationed on rooftops and surrounded the building as intermittent gunfire was heard, said the head of police operations in Quetta, Fayaz Sumbal. Several people were taken hostage.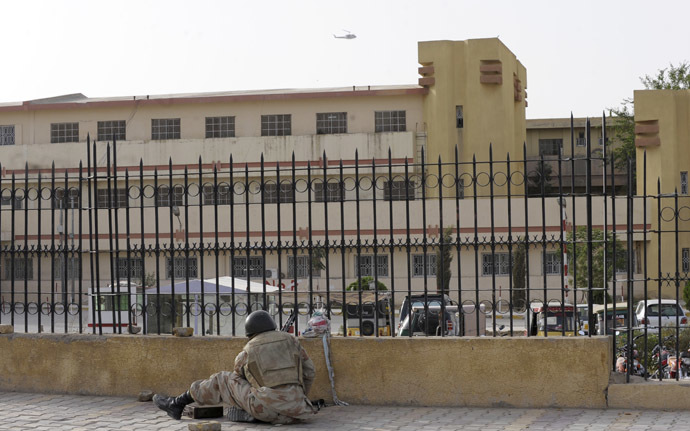 Frontier Corps troops and police commandos have been called in while the hospital's security officials were trying to clear the building, Sumbal added. 
No group has yet taken responsibility for the explosions. It is also not clear yet whether the two events are related.

Balochistan province borders Afghanistan, and the region has seen a surge in militant attacks in recent months. While no one has yet taken responsibility for the recent blast, violent attacks on Pakistani women have been carried out by both separatist and Islamists groups, who oppose women's education.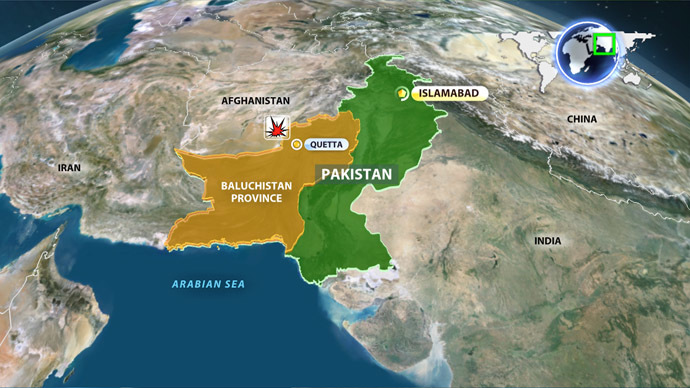 You can share this story on social media: