At least 42 dead in Pakistan road accident
Published time: 20 Apr, 2014 07:18
Edited time: 20 Apr, 2014 10:51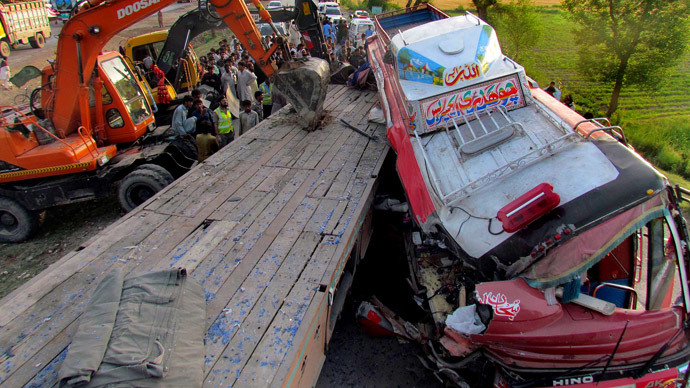 A bus going to Karachi has crashed into a tractor trolley in Pakistan, with at least 42 people killed and 17 wounded, according to police. Women and children were among the dead.
The bus was carrying over 50 passengers when it lost control, collided with the other vehicle and was completely destroyed, rescue workers said, as quoted by India's largest independent news service.
Police and rescuers immediately rushed to the scene and started cutting through the wreckage of the bus to rescue passengers.
The bus driver died on the spot, while the tractor trolley's driver was injured.
The accident happened in the town of Sukkur, 425 kilometers north of Karachi in the southern province of Sindh.