At least 78 killed in Pakistan church double suicide bombing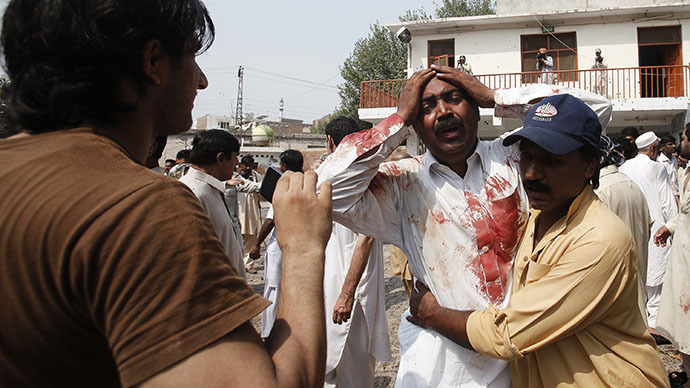 Two suicide bombers have attacked a church in the city of Peshawar, killing at least 78 people, including 34 women and seven children, and wounding a further 110 in the deadliest attack on Pakistan's Christian minority in recent history.
A wing of the Pakistani Taliban has claimed responsibility for the bombing. Attacks on security forces and sectarian violence have been increasing in frequency in Pakistan in recent months, undermining the Prime Minister Nawaz Sharif's attempts to engage the militants in peace negotiations.
In the latest attack, the bombers struck All Saints Church, a historic white stone building in the north western town of Peshawar, where 600 worshipers were gathered for Sunday Mass.
The attackers detonated their devices as people were streaming out of the church to get a free meal of rice, Sahibzada Anees, a senior government administrator told AP.
A bomb disposal expert said that there were two explosions carried out by a pair of attackers.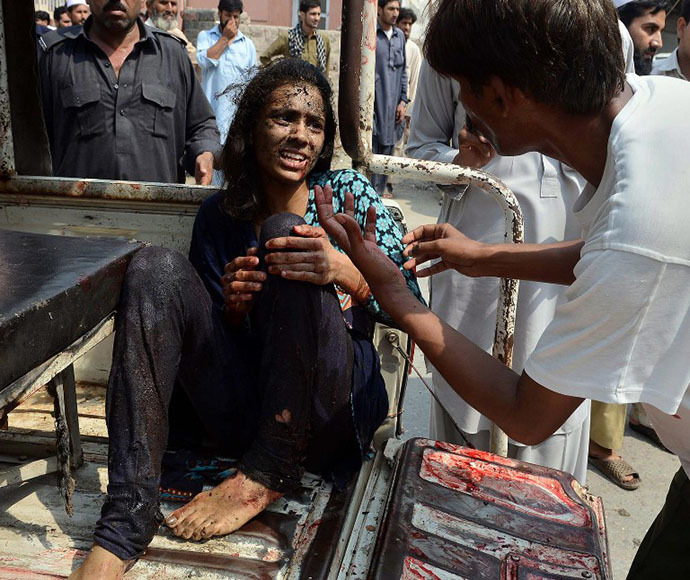 A local police officer, Najeeb Bogvi, told Reuters that more than 100 people were wounded in the twin blasts, and AP put the number at 110.
"I heard two explosions. People started to run. Human remains were strewn all over the church," a woman who only gave her first name Margaret told Reuters, her voice shaking with emotion as she tried to find her missing sister.
"When I got my senses back, I found nothing but smoke, dust, blood and screaming people. I saw severed body parts and blood all around," said Nazir John, another worshiper.
A former information minister who was on the scene said that the local hospital was running out of caskets for the dead and beds for the wounded.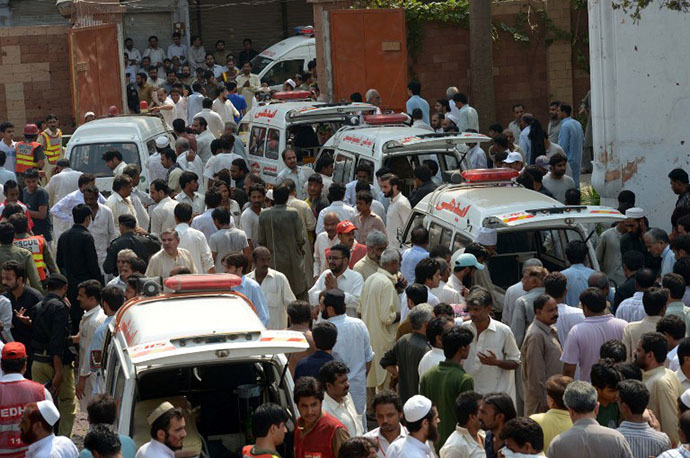 Some of the nearby residents took to the streets after the attack shouting and burning tires, to protest at what they see as a lack of security at the church.
"Terrorists have not spared mosques, temples and churches. Please have mercy on us," one man told Pakistan's Geo Television channel.
The Taliban and other Sunni Muslim militants frequently bomb Christian, Sufi and Shi'ite targets, which they say are heretical.
Pakistan is suffering from a vicious Taliban insurgency of Sunni Muslim militants and has become increasingly dangerous for any religious minorities, including Shi'ite Muslims and Ahmadis, as well as Christians, who make up about 4% of Pakistan's population of 180 million.
"The Prime Minister said that terrorists have no religion and targeting innocent people is against the teachings of Islam and all religions, such cruel acts of terrorism reflect the brutality and inhumane mind set of the terrorists," the PM's office said in a statement.
This is by far the most deadly attack on Pakistan's Christian community in recent years. In 2009, a church and 40 houses in Gojra in Punjab province were set ablaze by a mob of 1,000 Muslims, with seven people burning to death.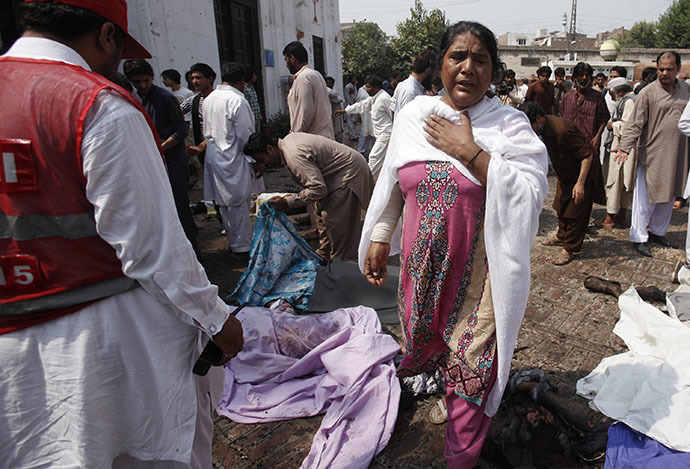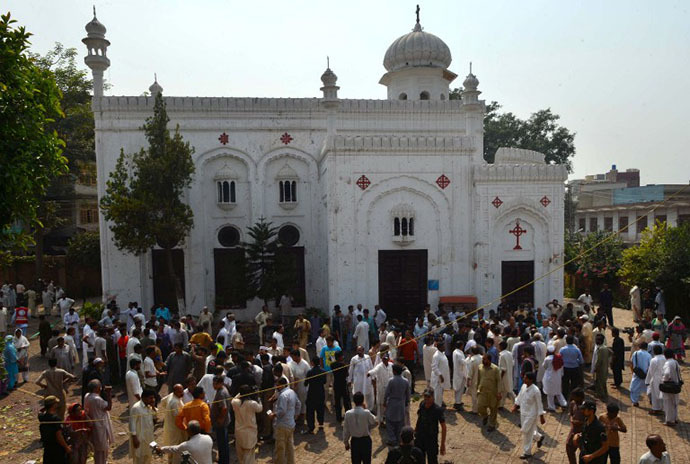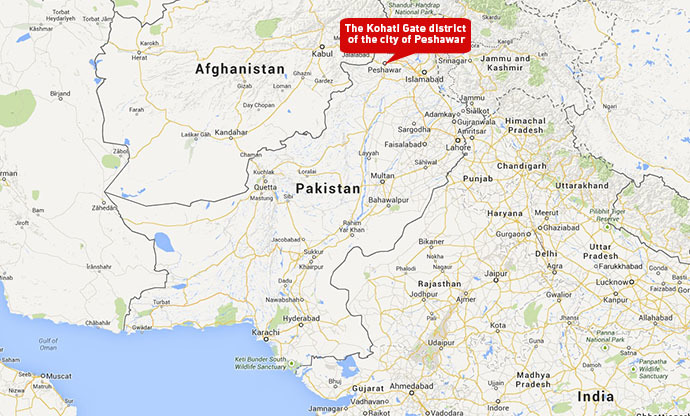 You can share this story on social media: