True Olympic Heroes that we'll definitely remember from Sochi 2014 Games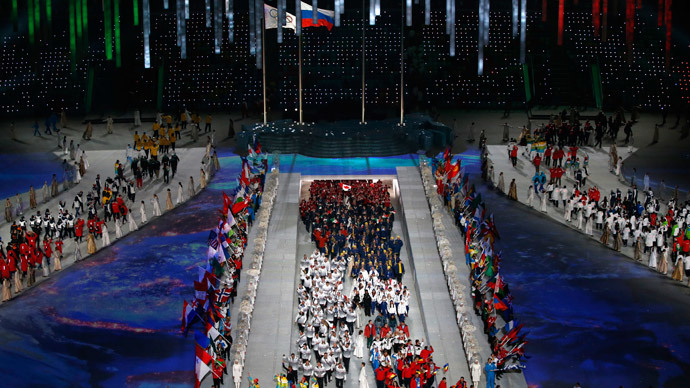 The 2014 Sochi Olympics has seen world-class displays of sporting prowess – but there are some athletes and achievements that will especially stick in our memories long after the Olympic flame goes out.
Bjoerndalen: Because being an Olympic champion at age 40 is inspiring
Norwegian biathlete Ole Einar Bjoerndalen claimed his 13th Olympic title in the men's mixed biathlon. What makes his achievement even more awe-inspiring is that the 40-year-old athlete didn't begin his career until he was 20. Bjoerndalen won his first medal at the Nagano Games in 1998 and kept up his winning streak long after – bagging at least two medals at every Games since. He is now the most decorated winter Olympian of all time.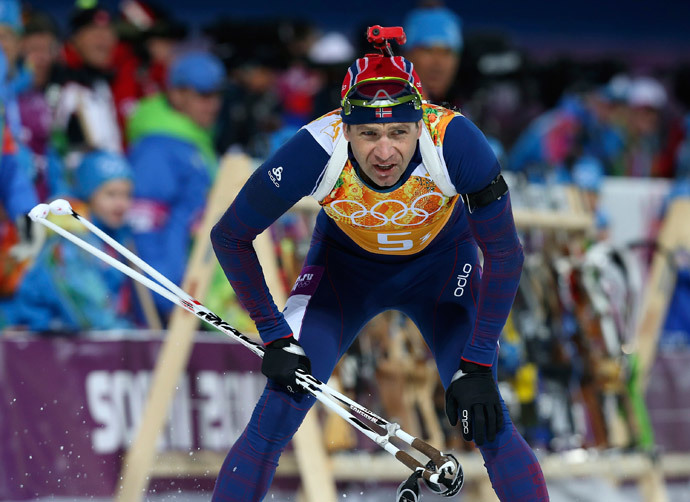 Fourcade and Svendsen: Because their finish was the most dramatic
France's Martin Fourcade and Norway's Emil Hegle Svendsen dueled in a most dramatic way – and all that drama led to an equally dramatic finish. Svendsen thought he won the 15k biathlon mass start race, raising his arms in victory while cruising towards the finish line. But Fourcade thought otherwise, and lunged from behind. Both finished the race with a time of 42:29.1. Svendsen was awarded the gold in a photo finish. For his part, Fourcade almost dropped out of the race at the last minute due to sinusitis. Snatching silver under such circumstances is certainly nothing to sneeze at.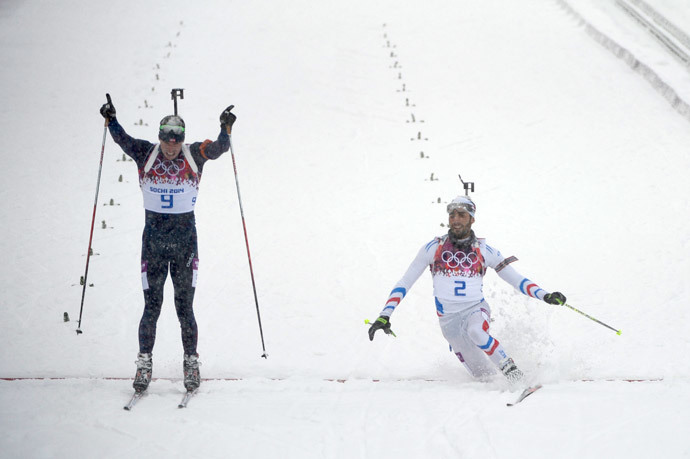 Plushenko: Because skating to gold with metal screws in your lower back is heroic
It was probably the toughest gold medal earned in Evgeny Plushenko's career. The figure skater – one of the greatest of all-time – grabbed his forth Olympic medal after having two spinal surgeries in the past two years. He very much hoped to add one more medal to his collection, but pulled out of the men's figure skating short program at the last minute because of an injury. The four-time Olympic medalist will undergo surgery. His retirement came as a shock for Russians. After failing to win gold for the first time in over half a century during the 2010 Vancouver Games, Russian skaters stormed back to their rightful spot at the top. Plushenko's role in that can't be disputed.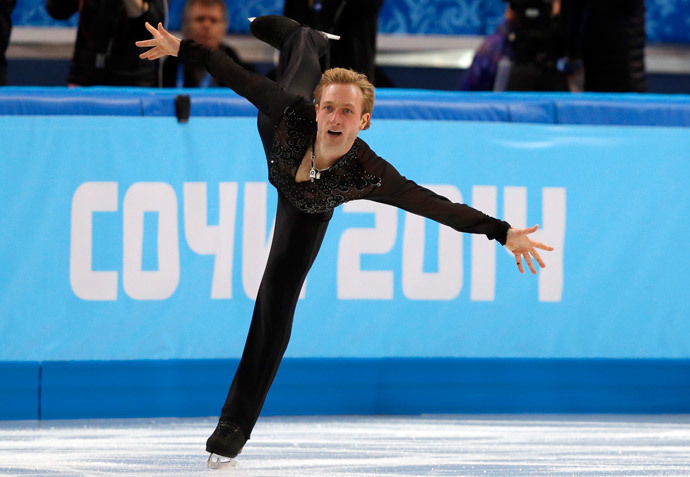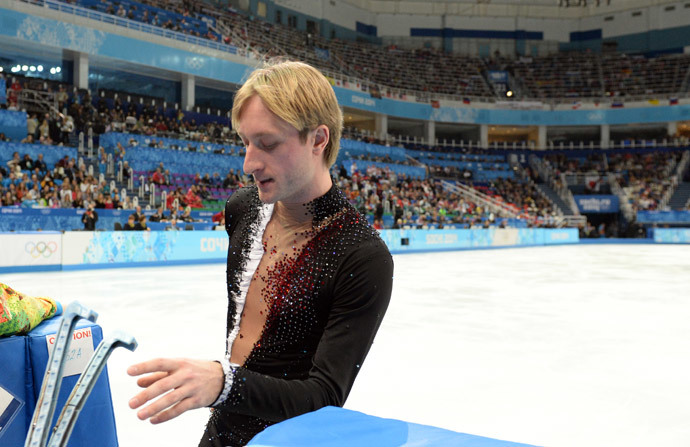 Lipnitskaya and Sotnikova: Because it was impossible not to fall in love with them
While one Russian Olympic great decided to call it quits, another legend was born before our eyes. Fifteen-year-old skating prodigy Yulia Lipnitskaya took Sochi by storm and left crowds speechless after phenomenal performances in the women's short program, free skate, and team competition. Battling off stiff rivals from Italy, Canada, Japan, and America, Lipnitskaya became Russia's youngest Winter Olympics champion. Though she came up short in the women's free skate competition, the loss was bittersweet, as another Russian – 17-year-old Adelina Sotnikova – took home gold for Russia. She is the first Russian woman to win individual figure skating gold.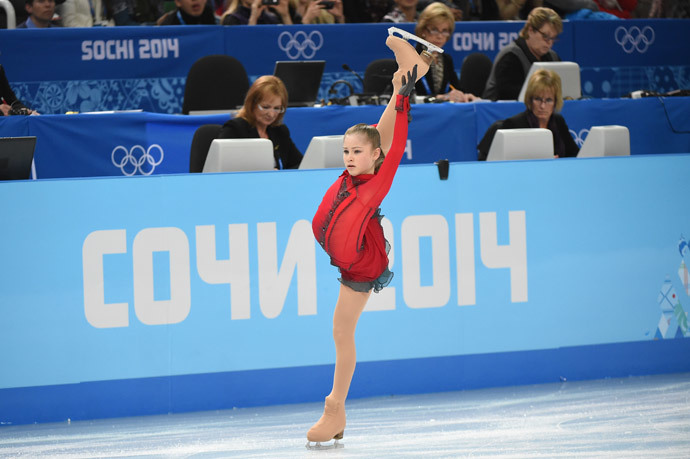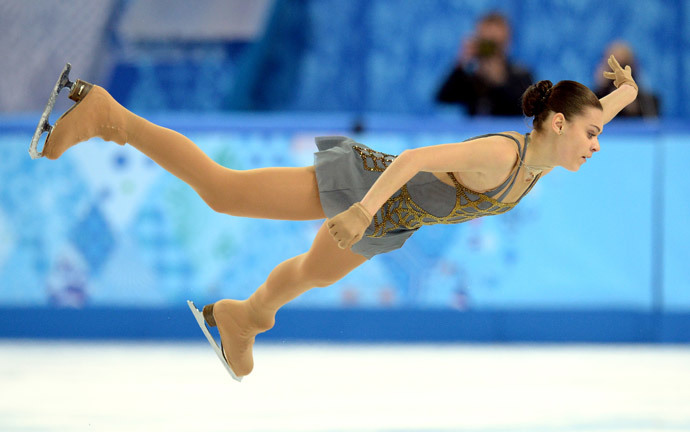 Davis and White: Though not in love, they create sparks on the ice
Charlie White and Meryl Davis glided into Sochi and made history as the first-ever American ice dance duo to capture Olympic gold. Skating a technically-demanding program to the Sultan and Scheherazade, Meryl & Charlie set a world record in short dance, scoring an astounding 78.89. The judges were so bedazzled, they gave a level 4 for all of the elements and 10′s across the board for composition/choreography and interpretation and timing. The duo then brought their touch of magic to the free skate, earning 116.63 points and securing their spots as Olympic champions. The two have been skating together for 16 years, and the fluidity developed from a lifetime on the ice is more than apparent. Among their other accolades are a 2010 Olympic silver medal and being two-time World Champions. But despite their undeniable figure skating chemistry, they two have never been more than friends, though they've done their best to keep that a secret while casting a spell on fans and the competition alike.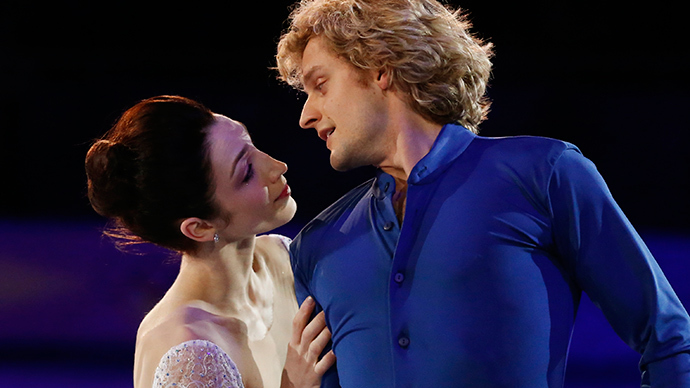 Kramer and Dutch speed skaters: Because they totally rocked
Sochi 2014 was also a year of redemption for Dutch long track speed skater Sven Kramer. His respectable Vancouver performance was overshadowed by an infamous exchange with a reporter and subsequent disqualification in the 10,000 meter event. This time around, Kramer took gold in the men's 5,000 meter race – blowing away the competition with an Olympic record time of 6:10.76. Fellow countryman Jorrit Bergsma bested Kramer with his own Olympic record time in the 10,000 meter race, but Kramer still snagged silver – bring his overall Olympic medal count to six.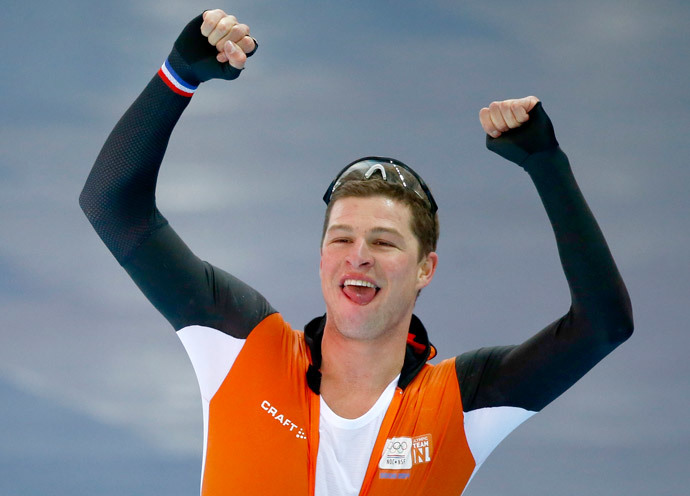 Domracheva: Because three gold medals at one Olympics
And also because Belarusian Darya Domracheva has actually become the first woman to win three biathlon gold medals at one Olympics. After taking first in the women's pursuit and individual competitions at Sochi, Domracheva's hat-trick came in the biathlon 12.5km mass start with a remarkable time of 35:25.6. Apart from being the greatest female biathlete to ever compete in the Games, the 27-year-old is also the most accomplished Belarusian Olympian of all time. As the victories rained in one by one, spectators started joking that Belarus' total medal count should actually be spelt "Domracheva."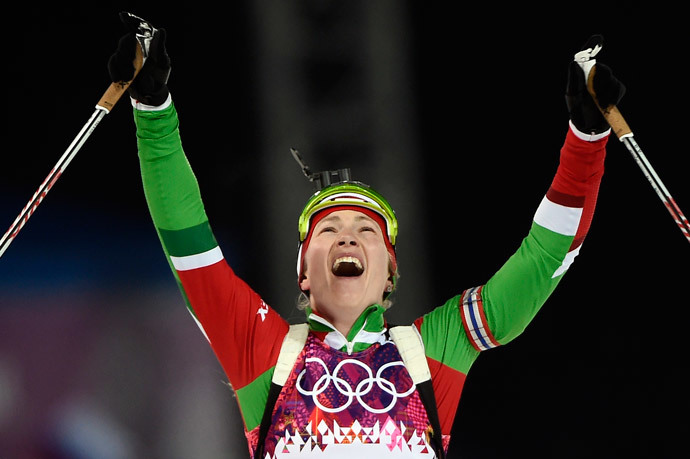 Jamaica bobsleigh team: Because what kind of Winter Olympics is it without 'Cool Runnings?!'
The Jamaican bobsleigh team made it to the Olympics. For real. Finally, 24 years on from the fairytale story retold by Disney as 'Cool Runnings,' and after 12 years of absence at the Games. The journey to make it back had been a long and a thorny one. After qualifying, the team found itself in urgent need of funding. After successfully raising $148,000 through the internet to go to the Games, team members Winston Wattsnd and Marvin Dixon finally arrived to Russia, unlike their equipment. Their blades and luggage went missing somewhere between JFK and Sochi, though it was eventually found. Yes, they finished 29th out of 30 teams, but they definitely became crowd favorites.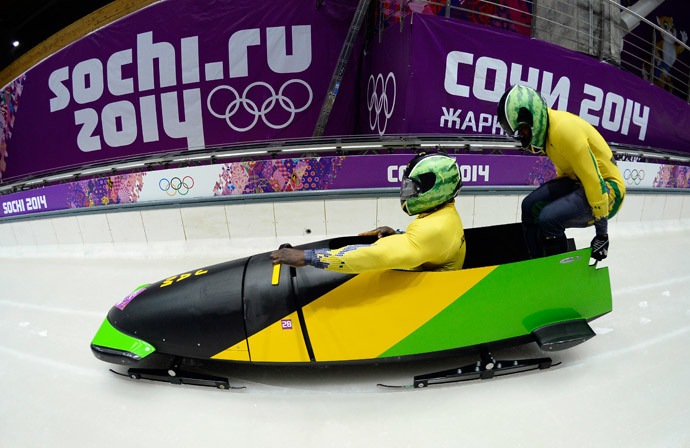 Volosozhar and Trankov: Because their Jesus Christ Superstar performance was a spectacle
Two of Russia's three skating gold medals went to Tatiana Volosozhar and Maxim Trankov. They followed up last year's world title with a dramatic performance to Jesus Christ Superstar, from the Andrew Lloyd Webber musical, in pair skating. The amazing pair also won gold in the new team event, which made Trankov and Volosozhar the first ever figure skaters to take home two golds from one Olympics – putting Russia back atop the Olympic podium.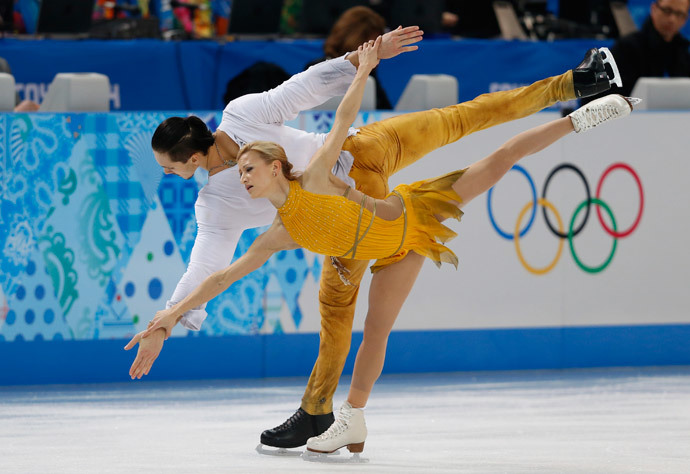 Ahn and Russian short track team: Because they were on fire
One of the most electrifying performances of the 2014 Games went to Russia's Viktor Ahn. The record-breaking short track speed skater won three gold medals in the men's 500m, 1000m, and 5000m relays. But Ahn's victory did not come without some controversy off the ice. Born in Seoul, South Korea, Ahn gained Russian citizenship in 2011 and decided to compete for his adopted country after failing to qualify for Vancouver 2010. With three victories in the 2006 Turin Games, the eight-time medal winner is now the most accomplished athlete in the sport's history.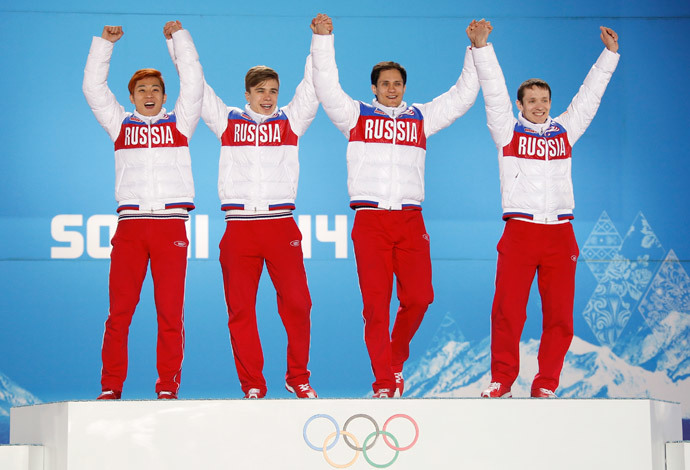 Legkov, Vylegzhaning, Chernousov: Because the podium was all-Russian in the 50km mass start
Russian skiers occupied all places on the podium in the 50km mass start race on the final day of the Games. Aleksandr Legkov, Maksim Vylegzhanin, and Ilya Chernousov swept all the medals after a dramatic finish, securing Russia's top spot on the medals table. Legkov grabbed gold for Russia after completing the race in 1:46:55:2. After the triumphant marathon, Russia had 12 gold, 11 silver, and nine bronze medals.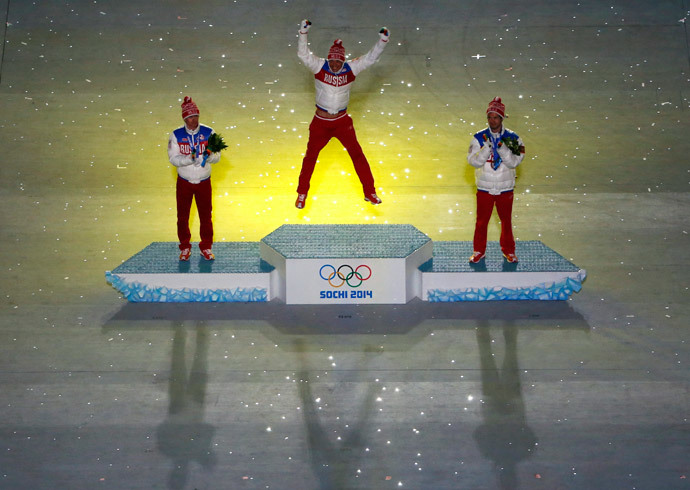 Maze and Gisin: Because it was the first gold-medal tie for downhill
Defying difficult weather conditions, Slovenian downhill skier Tina Maze skidded through mud and slush to clinch her second gold in the giant slalom event, 0.07 seconds ahead of Anna Fenninger of Austria. Her first gold also made Olympic history as the first tie for gold in women's downhill in 78 years of Olympic alpine skiing. Maze and Switzerland's Dominique Gisin took different paths down Krasnaya Polyana's downhill piste, but ended up with identical times. Wearing bib No. 1, the Slovene celebrated her victory by belly-flopping onto the wet snow and pretending to swim the breaststroke.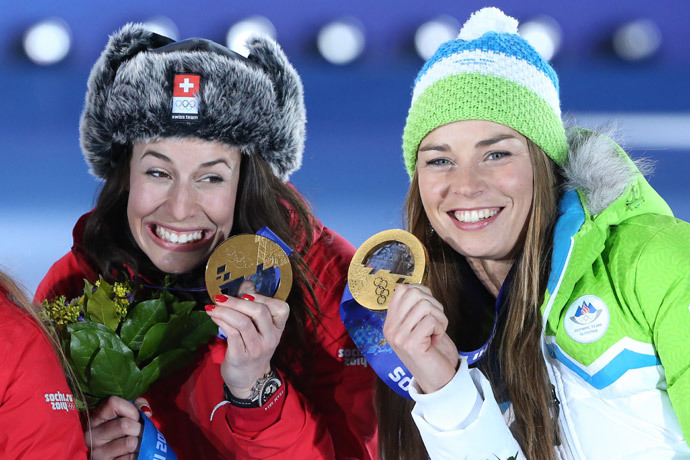 Cologna: Because what he did after the finish was simply awesome
In a touching display of true sportsmanship, Swiss cross country skier Dario Cologna won the gold in the men's 15-kilometer skiathlon and then waited 28 minutes to congratulate last-place finisher Roberto Carcelen of Peru at the finish line. First-time Olympian Carcelen has only been skiing since 2005. Carcelen competed with a broken rib and finished 87th, 11 minutes after everyone else. To the surprise of everybody, the Swiss skier appeared, still carrying his skies, to greet the Peruvian with a handshake. This is definitely one of the coolest moments from the Olympic Games.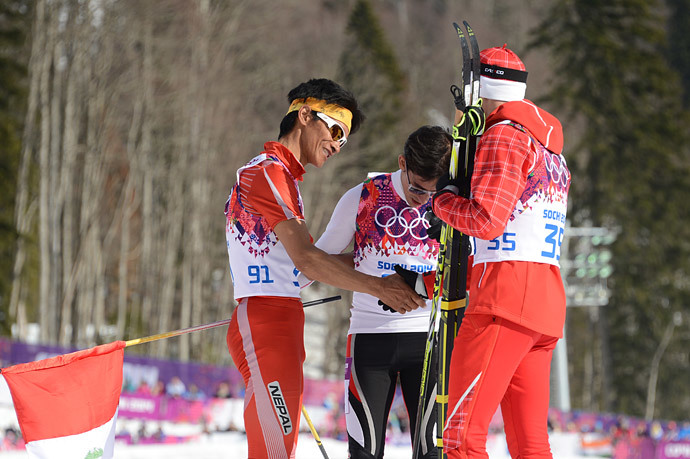 Kowalczyk: Because try winning with a fractured foot
Skier Justyna Kowalczy heroically overcame an ankle injury to become the all-time greatest Polish Winter Olympian. Competing with a fractured foot, she easily (maybe not, but at least it looked so) seized gold in the cross country skiing women's 10 kilometer classical. On the penultimate day of the Winter Games, Kowalczyk went head to head with Norway's Marit Bjoergen in the 30 km classical. The first time around, Kowalczyk bested the Norwegian by three-tenths of a second, winning her first ever Olympic gold in Vancouver. This time around, things would not be so close.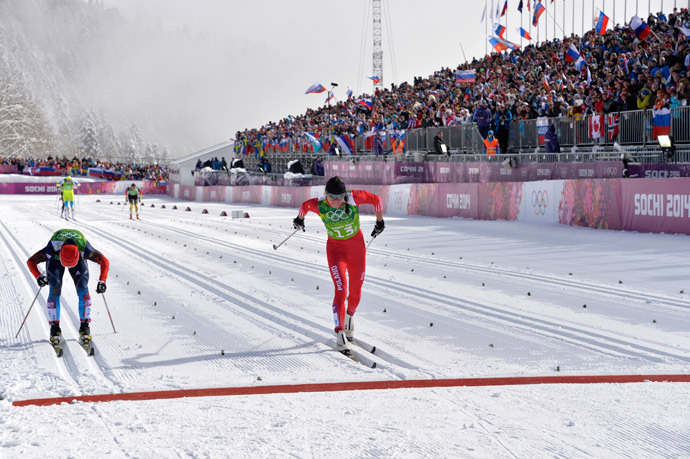 Wild and Zavarzina: Because they're an adorable couple who also won three Sochi medals
Vic Wild and Alena Zavarzina, a husband and wife duo of Russian snowboarders, captured three Olympic medals in Sochi. Their international love story had absolutely no borders. Wild, American by birth, married Alena and took up Russian citizenship. First just friends who would meet at international snowboard tournaments, they started dating and eventually wed in 2011. In Sochi, the couple won Olympic medals in parallel giant slalom, just ten minutes apart from each other. Alena took bronze and her husband snatched gold. Wild repeated his triumph by winning one more medal.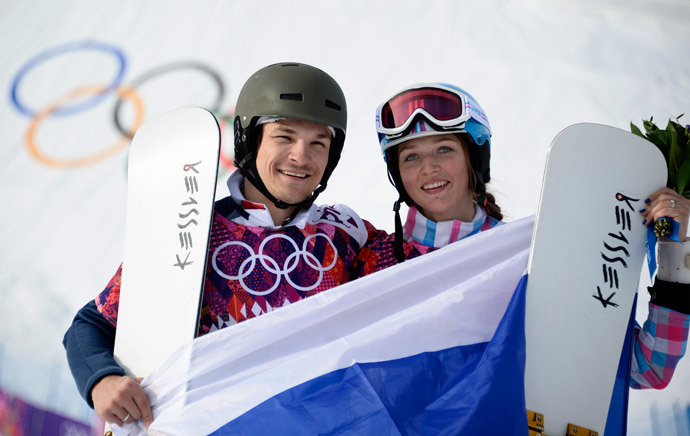 Loch: Because he proved himself a legendary German
Sometimes lighting strikes twice, as Germany's Felix Loch proved by winning his second consecutive gold medal in the men's luge. He blew away the field with a track record in his third heat and finished the four runs in 3:27.526 at Sanki Sliding Center. He is definitely on his way to becoming Germany's all-time best male luger. The 24-year-old's victory likely reinvigorated the German team – which prior to Loch's blisteringly fast performance, had failed to win silver in any event. The youngest luger to win an Olympic gold, Loch is Germany's hope for golds at the next two Olympics, at least. This guy will be 28 in 2018 and 32 in 2022.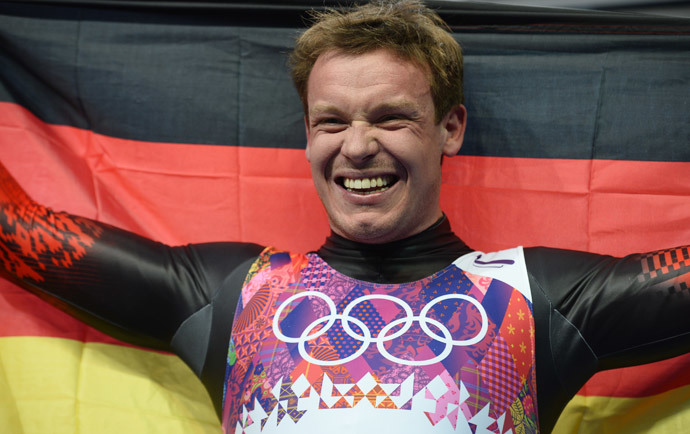 Skeletons: Because their helmet designs were freaking cool
Skeleton racers know how to slide in style and show off their personalities. Their safety helmets definitely stepped into the spotlight at the track. Unlike other Olympians, whose uniforms were simple and similar, skeleton racers showed especially cool style and incredibly awesome helmet designs with some very unique and stylish prints. John Fairbairn of Canada amazed the public with a bizarre orange human brain on top of his helmet. The Canadian wore the face of a stylized corpse with a Maple Leaf backdrop. Austrian Janine Flock had a mirrored helmet that let everyone see themselves (if it is possible at such a speed) as he wooshed down the track.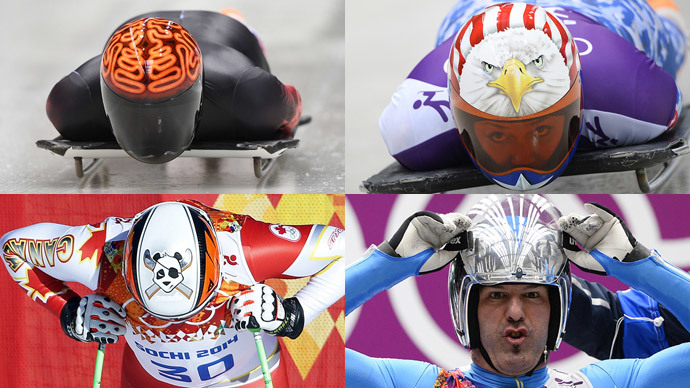 Martinez: Because he mortgaged his house to be in the Sochi Olympics
Nothing can beat the human spirit when chasing a dream. Filipino figure skater Michael Christian Martinez, 17, has proved that. His dream of reaching the 2014 Winter Olympics came true this year. Despite financial difficulties, with no government support, he became the first figure skater to represent his country at the Winter Olympics. His family had to mortgage their house to send him to Sochi. Martinez finished 19th, but was declared "a shining star of the future."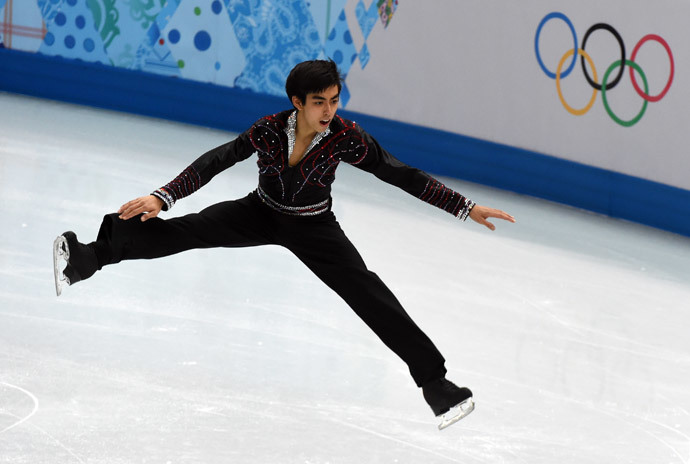 May/Vanakorn: Because taking part in the Olympics is already a big achievement
The Olympics is not only about winning medals, but also about participating. This definitely rang true for world famous violinist Vanessa Mae. Racing as Vanessa Vanakorn, her father's name, and for his country of Thailand, Vanessa Mae came 67th. Despite finishing last in the women's giant slalom event, she was jubilant at having finished the course. Vanessa told journalists that she expected to finish last and was happy that her dream of competing in the Olympics for Thailand came true.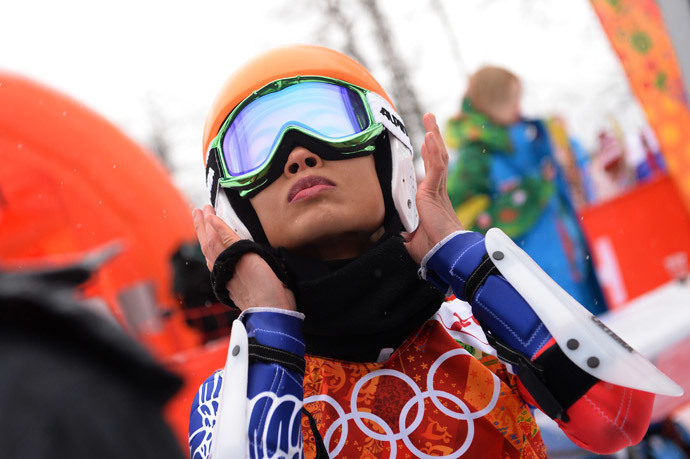 Canada's hockey team: Because winning gold without a single loss is outstanding
Canada defended its Olympic hockey title by beating Sweden 3-0 in the final at Bolshoy Ice Dome. The athletes arrived in Sochi as favorites and proved their golden class in style – becoming the first ever hockey champions to complete the Olympic competition without a single loss. They tied with bronze medalists Finland in the group stages, but still collected the win in overtime. The only disappointment for Sidney Crosby and Co. is that they didn't have a chance to take on their Russian arch-rivals, as the Olympic hosts made a surprise early exit.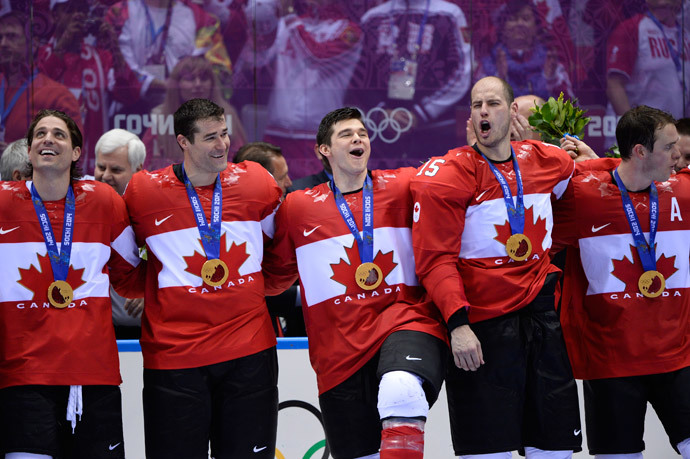 Zubkov's team: Because they were the best of the best
Aleksandr Zubkov's Russian team proved they were the best in the two-man and four-man bobsleigh competitions, making Zubkov the sixth person to win four-man and two-man gold in the same Olympics and the first to win both golds in his country. Until now, no one had ever achieved that feat on home ice. His two- man and four-person bobsleigh triumphs moved Russia to the second and then to the first place on the medals table.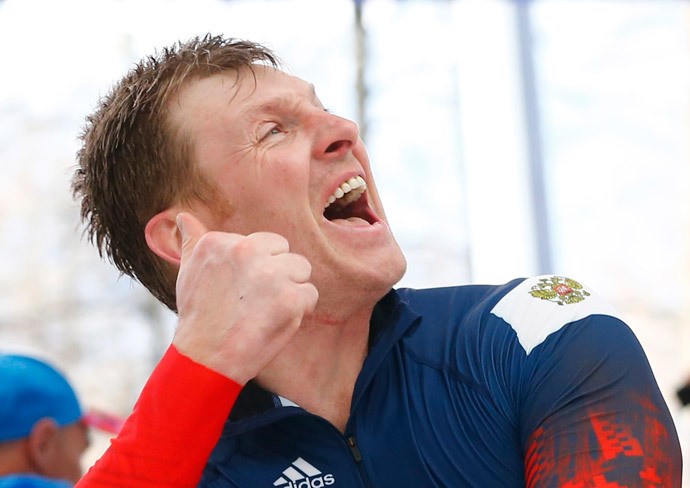 You can share this story on social media: