Most touching and emotional moments of Sochi 2014 Olympic Games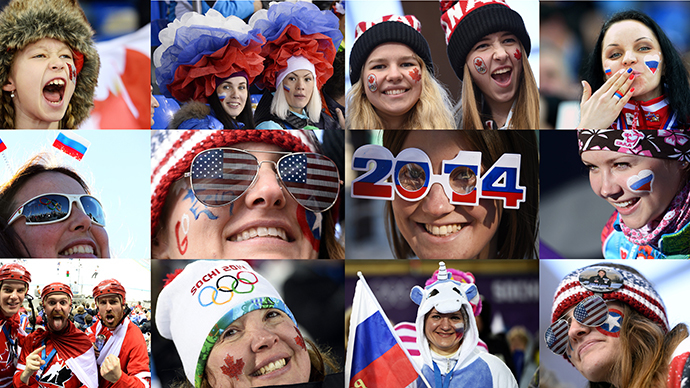 The quest for Olympic gold has more than once been paved in a trail of tears, and Sochi 2014 has proven no exception, with some of the Games' most heartfelt and heart wrenching moments coming in victory as well as defeat.
The ecstasy of a life changing performance can come over an athlete like a storm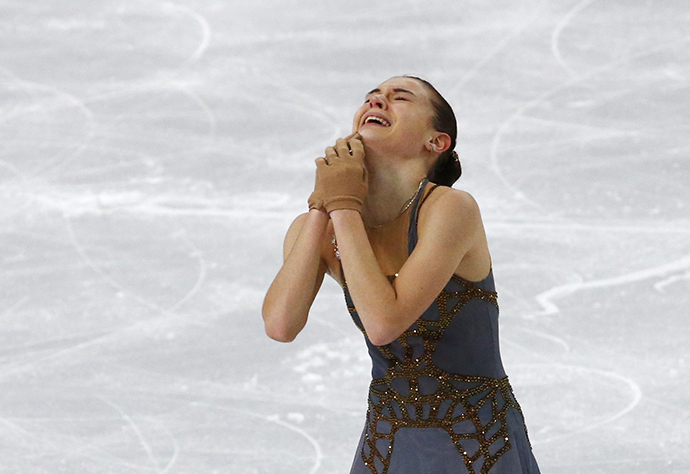 And then the indescribable joy when the judges score cards reflect what you knew in your heart to be true...
The scores were just announced. Much joy for Adelina Sotnikova of Russia (@USATsportsImage) pic.twitter.com/csGBcEZrZX

— Joe Fleming (@ByJoeFleming) February 20, 2014
You are an Olympic champion!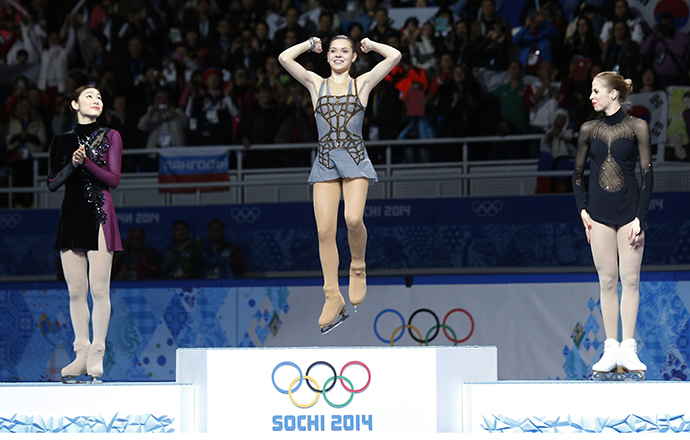 But for every young star who rises, a legend learns that time and tide eventually catch up with us all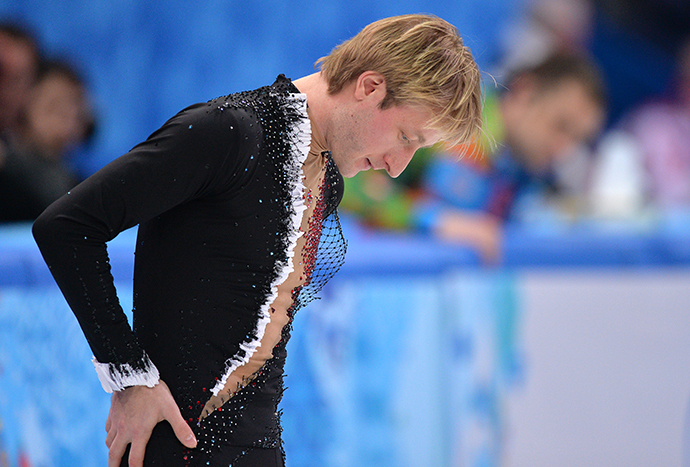 And your body starts to tell you, 'champ, it might be time to hang it up'
#SOCHI: "Something clicked in my back," Plushenko told his coach after failing warm-up jump http://t.co/h5ls9MyWEKpic.twitter.com/MRDT1U5eL0

— RT (@RT_com) February 13, 2014
But that's okay, the joy you brought to the world won't soon be forgotten
Because as one champion and his brother taught us, the Olympics are all about the love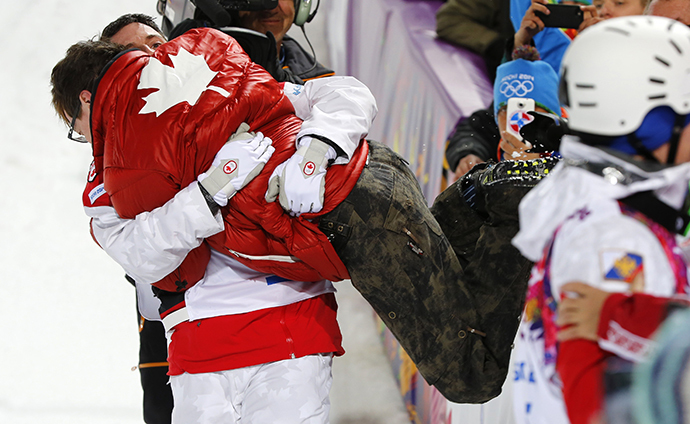 About sharing your trials and tribulations with those we are blessed enough to call family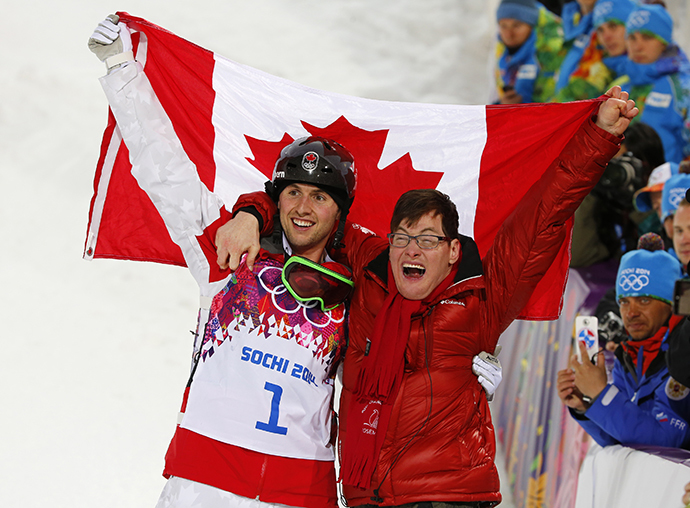 Or shedding your tears with your teammates when Olympic glory is overshadowed by tragedy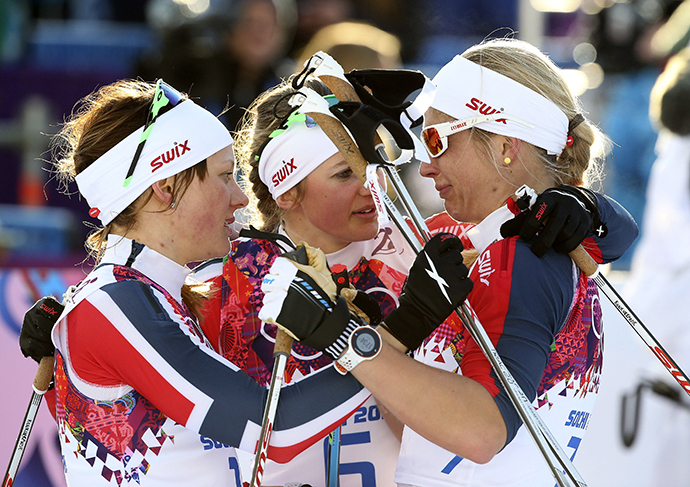 And you feel like you can't make it on your own
Norway's Astrid Uhrenholdt Jacobsen proud of her cross-country finish, 4 days after her brother's death http://t.co/lU9u2AkXwb#Sochi2014

— AP Sports (@AP_Sports) February 12, 2014
When victory is bittersweet, it can be hard to find the world's eye on you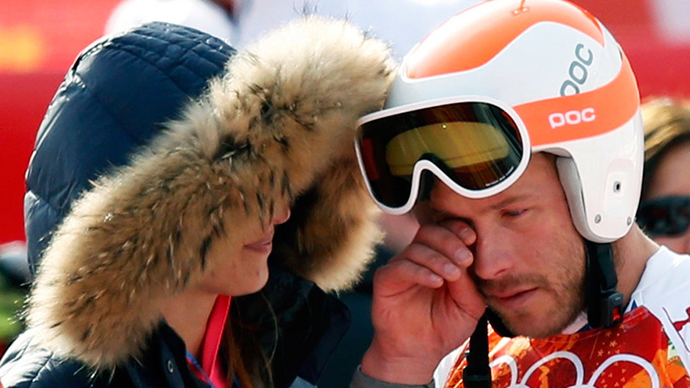 Just as the world will surely come to your defense when they feel one of their hero's has been pushed past the breaking point
Well, at least someone gave Christin Cooper's Wikipedia page an update after that shameful Bode Miller interview. pic.twitter.com/2tDsvzNxIT

— Dan Skinner (@soccerhaus) February 17, 2014
Because really, sometimes they just keep pushing
But relax! We're all just human, and life is going to get the best of us from time to time
I appreciate everyone sticking up for me. Please be gentle w christin cooper, it was crazy emotional and not all her fault. #heatofthemoment

— Bode Miller (@MillerBode) February 17, 2014
The important thing is you keep pushing on. Some of us will become world champions through our grit and determination
Yeesss I did it again!!! :-) pic.twitter.com/4i7nXuQfnH

— Dario Cologna (@dariocologna) February 14, 2014
But sometimes the real joy comes in embracing the spirit of competition and the will to persevere 'til the end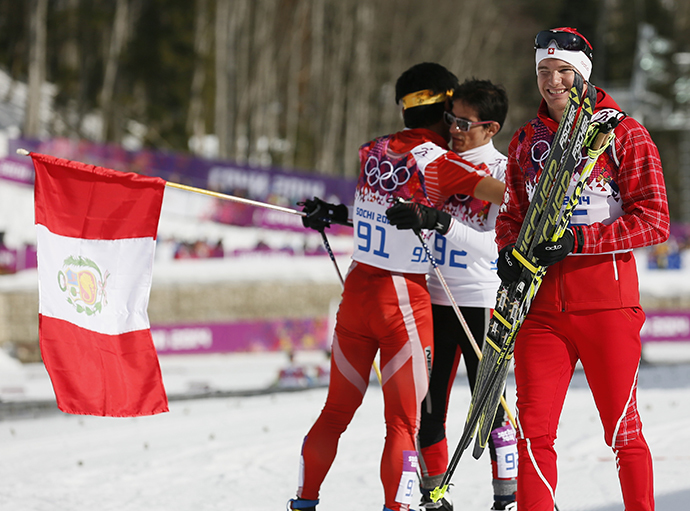 It's true, even the best of us are going to get knocked down from time to time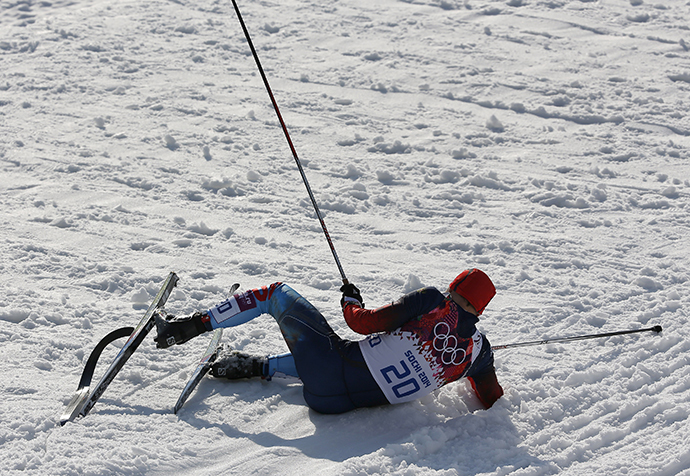 And then out of the blue, a stranger comes to lend a helping hand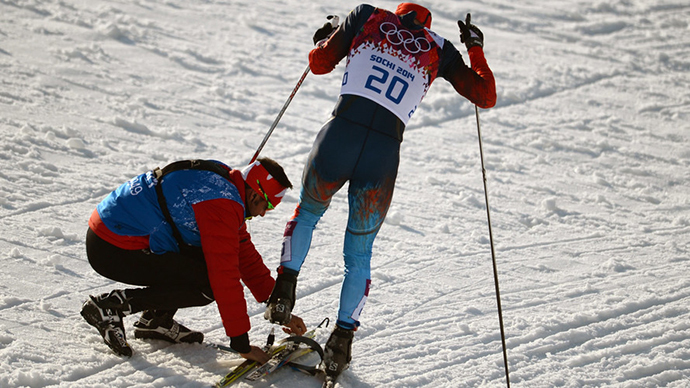 So if the Games teach us anything, it's that we should stay humble, because we never know when it's going to be our turn
Canada Coach needed help,shoelace broke.2nd best fairplay moment #Sochi2014#IOCAChttp://t.co/AQYKHEZUPF@pedroAyangpic.twitter.com/n0NnuH4HoG

— Claudia Bokel (@ClaudiaBokel) February 16, 2014
Because life, like the Olympics, can be a rocky road from time to time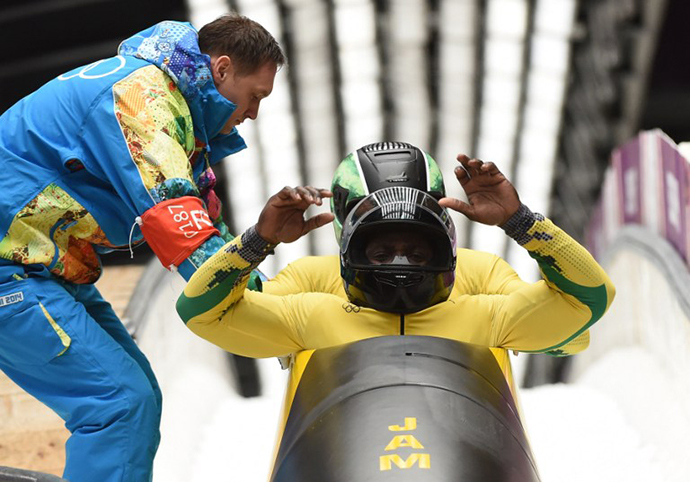 But in the end, we have every reason to celebrate
Feel the rhythm! Feel the rhyme! Get on up it's bobsled time! Don't miss the Jamaican bobsleigh tonight #CoolRunningspic.twitter.com/m4mflHlSlw

— Sochi 2014 (@Sochi2014) February 16, 2014
Because if the Jamaicans can have a bobsled team
The Jamaican bobsled song and 8 bit Nintendo video, the best (Watch http://t.co/mRShZIYqBF) pic.twitter.com/kd4cLLYkkq

— Mikey (@fsmikey) February 17, 2014
Then, really, anything is possible!
For that which you strived your whole life to achieve can come to pass in a moment
Watch the #closingceremony to see Legkov, Vylegzhanin, Chernousov take the podium for the 50km Mass Start #sochi2014pic.twitter.com/fQ3COQayh3

— Sochi 2014 (@Sochi2014) February 23, 2014
and a moment can come to define a lifetime.
You can share this story on social media: