N. Korea to launch large-scale air and land exercise – report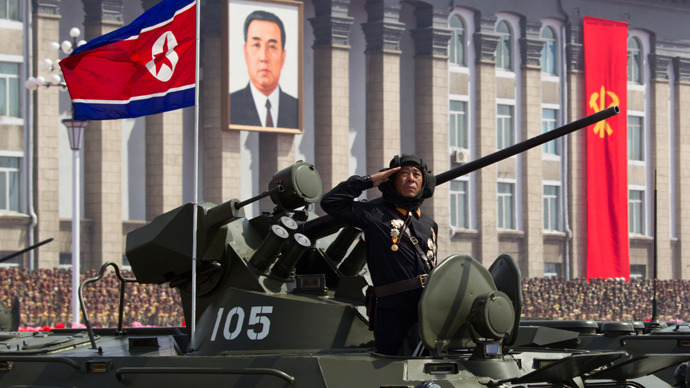 North Korea is preparing to carry out a large-scale combined air and land exercises along its Yellow Sea coast, Yonhap News Agency quoted a government source in South Korea saying.
The source claims that South Korean intelligence believes its neighbor may conduct an exercise around the city of Nampho involving aircraft and field artillery units. Nampho is the most populous port city in South Pyongan Province, and lies southwest of the North Korean capital Pyongyang.

"There is no way to tell when the drill will actually kick off, but there is a chance the North may opt to launch short-range missiles as part of a show of force," an anonymous official said.
Other sources in Seoul said that while there are clear signs of movement of military forces, there is no evidence that the exercise is imminent.
"A large part of the North's military is currently being used to help spring farming, although the South remains on guard against potential blitzkrieg-like attacks," an officer said.
He added that with the complete withdrawal of South Korean personnel from the Kaesong industrial complex this week, the North may seek to further heighten military tensions.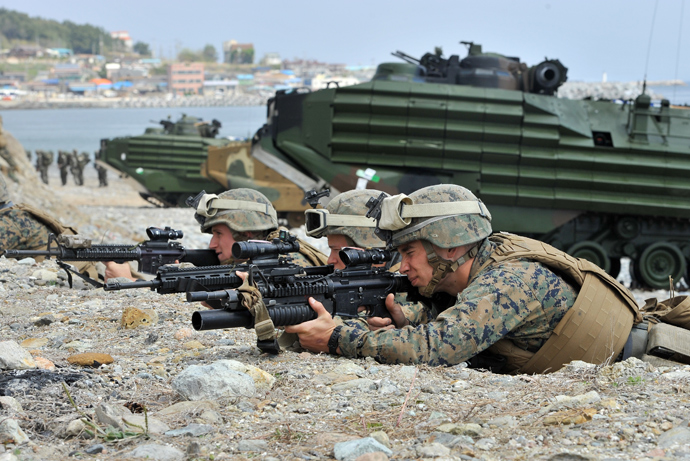 Pyongyang has been vocal that the ongoing Foal Eagle joint exercise by South Korean and US is a rehearsal for the invasion of the North and warned it will do its best to deter any aggression, going as far as using their nuclear arsenal.
Tensions between the North and South have hit their highest levels in decades, with the North conducting its third nuclear test on February 12. Pyongyang had repeatedly threatened to attack both South Korea and the US.
Earlier in April, North Korea reportedly deployed two additional short-range ballistic missile systems on its eastern shore.

The US is also strengthening its missile defense system in the region. B-2 stealth bombers, F-22 fighter jets and the USS Fitzgerald destroyer, equipped with an Aegis anti-ballistic missile system, have been deployed to South Korea.
Moscow has warned against aggravating the Korean crisis with further military drills: "One just shouldn't scare anyone with military maneuvers and there's a chance that everything will calm down," Russian Foreign Minister Sergey Lavrov said.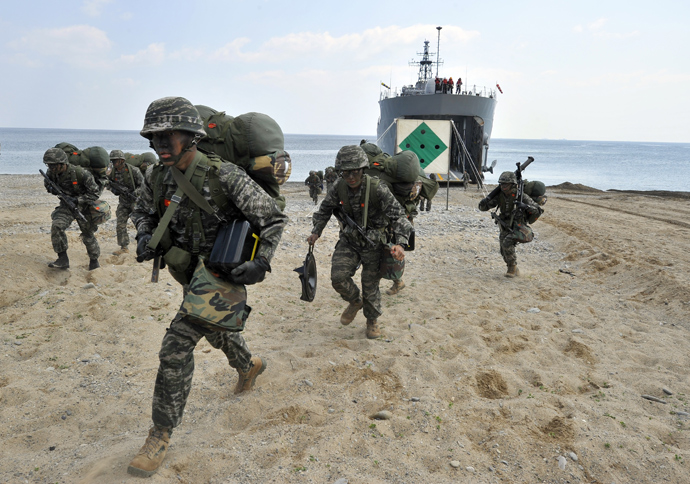 You can share this story on social media: