Iran plans oil exports to North Korea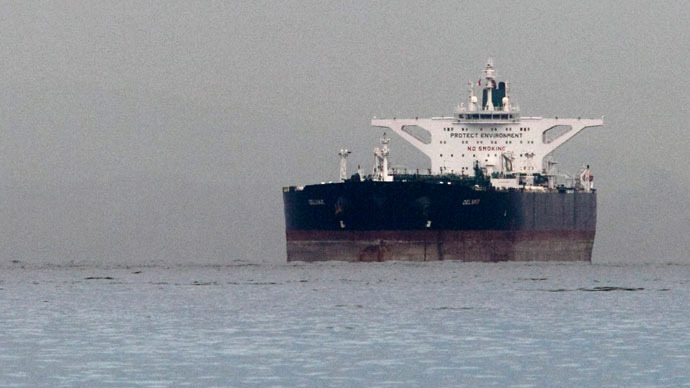 Tehran and Pyongyang are in talks about possible exports of Iranian oil to North Korea, Iran's oil ministry said on Saturday.
"We have had, and continue to have, negotiations with the North Koreans who have requested to buy Iranian oil. We are discussing the procedure and we don't have any problem selling them oil," Iranian Oil Minister Rostam Qasemi told a briefing at an International oil and gas exhibition in Tehran.
The minister admitted that Iran was feeling the strain of sanctions imposed on the country by foreign governments, but said it would not get in the way of the transportation of its oil to "any country, in any part of the world," AP cites. 
A delegation from North Korea is among the participants of the expo in the Iranian capital. A Tehran-Pyongyang oil deal would further develop ties increase between the two states – which are both at odds with the US and the West over their respective nuclear programs and have both been sanctioned over the issue.
In September, Iran and North Korea signed an agreement to collaborate in the fields of science and technology.  After nearly a decade of US efforts to isolate the two states internationally, it seems they might have actually pushed them closer together. Previously, Iranian and North Korean officials described their countries as being in "one trench" in the fight against the West, while Western powers accused them of being close partners in nuclear and missile technologies.
Last year, to put even more pressure on Tehran to abandon its nuclear ambitions, the EU and the US introduced sanctions, additional to the UN Security Council's, including an oil embargo and financial restrictions.
According to US Energy Information Administration, in 2012 Iran saw "unprecedented drops in its oil exports" because of the sanctions. 
However, Tehran boasts that despite economic sanctions, Iran overhauled its oil industry by developing its shipping industry and expanding its oil market.
"If Europeans do not purchase our oil, we have also imposed sanctions on them. We have other customers today and more than 60 countries today, in fact, are purchasing our petrochemical and oil products and derivatives," Qasemi said in an interview with Iranian broadcaster Press TV earlier in the week.
You can share this story on social media: