N. Korea deploys improved artillery on border with South – report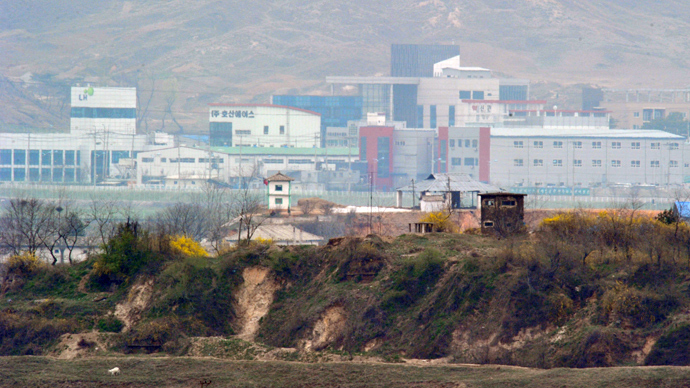 North Korea has begun upgrading its artillery in frontline military units on the border with the South, deploying new guns able to engage targets deep within the neighboring state's territory, South Korean media reports.
The North's military is replacing 107mm-caliber multiple rocket launchers with the improved 240mm guns, Yonhap news agency claims, referring to a government source.  

"We are detecting signs that the North is deploying the improved 240mm-caliber multiple rocket launchers, and the signs are showing up at some western and eastern front-line military units," Yonhap quoted the source as saying.

The unnamed official expressed concern that the new ordnance poses increased military threats to areas south of South Korea's capital region, near the border with the North.

There's little data on the military equipment produces by North Korea, but according to Yonhap, the 240mm launcher has a range of 60km, while the improved version increases the range to 70km.

A Department of Defense report submitted to the US Congress on May 2 indicated that the North has a total of 5,100 multiple rocket launchers.

Pyongyang is believed to have deployed multiple rocket launchers with 107mm, 122mm and 240mm calibers on the border with the South.

Back in 2010, the North used it's artillery to shell South Korea's Yeonpyeong Island, killing two soldiers and two civilians.

The two Koreas technically remain 'at war' as the sides still haven't signed a peace treaty after the Korean War ended in 1953.

Tensions mounted on the Korean Peninsula earlier this year after the North conducted new nuclear and missile tests.

Pyongyang threatened Seoul and the Washington with war and closed off the joint industrial zone in Kaesong, following a new round of international sanctions, but later expressed willingness to negotiate.