"Non-political" case of Aleksandr Litvinenko added to G8 agenda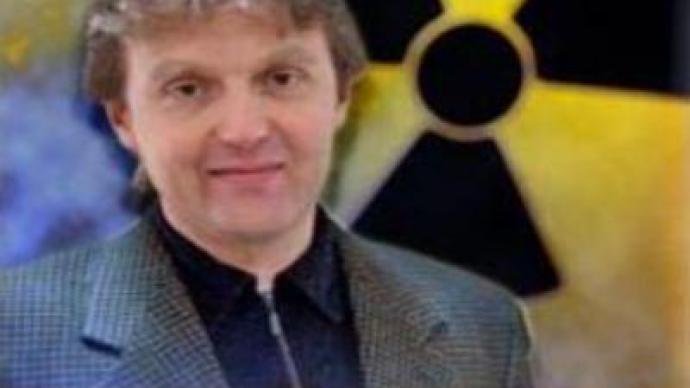 The Litvinenko case could become one of the sideline issues at the G8 summit. British Prime Minister Tony Blair has said he will have to raise the subject when he meets with the Russian delegation.
The former Russian security services officer, Aleksandr Litvinenko, lived in Britain since 2000. His employer in London was Boris Berezovsky, a Russian businessman wanted in Russia on a number of serious charges. Five years later Aleksandr Litvinenko died in London poisoned by a radioactive substance, polonium-210.
Britain's Crown Prosecution Service believes there is a Russian citizen behind this death – Andrey Lugovoy. He met Aleksandr Litvinenko on the day he was poisoned. The prime suspect claims he is innocent and has pointed the finger at Britain, saying that Boris Berezovsky, the Russian mafia or British security services had a hand in the killing.
British Foreign Office has stated: it is a criminal case, not a political issue. But Britain's Prime Minister Tony Blair says it was a crime on British soil and he will raise this issue with Russia's President Vladimir Putin at the sidelines of the G8 Summit. "It's a discussion we will have to have," says Tony Blair.
Washington supports the extradition request and has thrown its weight behind Britain.
"Tony Blair is the best and the most reliable ally of the Bush Administration. Britain is a NATO ally. I think that this is enormous solidarity – this is the least one would expect from the U.S. government when there is an extradition request from Britain. It is a very different question how much real pressure Washington will want to apply in this case to Moscow," says Dimitry Simes, the President of the Nixon Centre.
The U.S. State Department has already added some pressure by urging Russia to co-operate. Russia's Foreign Minister Sergey Lavrov says the issue is being politicised.
"Russia has been trying to co-operate with the British side on the issue actively and conscientiously from the very start. As you know Moscow welcomed a delegation of British prosecutors at short notice, but London failed to make a reciprocal step. Russia learned about Andrey Lugovoy's indictment from public statements. As for official documents, we received them only several days later. For tighter co-operation we need an attitude showing more initiative from the British side," the Russian official stated.
The British media frenzy over what they call a "new Cold War" doesn't help attitudes.
"Look at the computer games. What do you see in terms of who are the bad guys and who are the good guys? There was a moment immediately after the fall of the Berlin wall, and the fall of the Soviet Union, when all the computer games went back to being post-Second World War – Germans against Brits. But I think now the old bad Russian guys are coming back into it," comments Quentin Peel, Financial Times associate editor.
But despite this kind of pressure, some still hope that it will be down to the legal authorities, not politicians, to resolve this issue.
You can share this story on social media: