No place for Soviet symbols on V-Day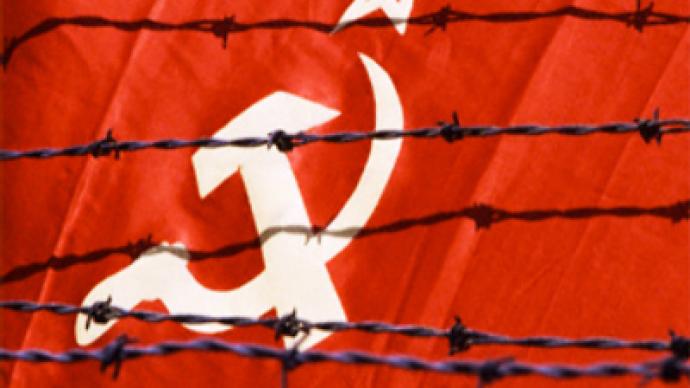 A district court in Ukraine's Chernigov region has ruled to ban on its territory the use of any Soviet symbols during the Victory Day celebrations on May 9.
According to a suit, and under the pressure of the regional branch of the all-Ukrainian ultra-national movement Svoboda, the court ruled to leave in force the decision on "the use of symbols of the Great Patriotic War, 1941-1945, on the V-Day," which had been rendered by the district council on April 15.
The prospect of the red Victory Flags appearing on administrative buildings, offices, and enterprises caused the followers of Nazi collaborator Stepan Bandera to fly into a rage.

Elsewhere, members of Svoboda, the former Social-Nationalist Party of Ukraine, fell over themselves to rehabilitate Nazi collaborators. The press service of the Ternopol city council, where they hold the majority of the seats, has voiced their plans to erect a memorial tablet to soldiers of the Galichina Division in this western Ukrainian city.
The 14th SS Galichina Division was formed from among Ukrainians, and was used in the struggle against anti-Nazi guerrillas. It participated in outrages against the innocent population, including women and children. In 1944, the division participated in quashing the anti-fascist Slovak uprising. The remnants of the division surrendered to Americans and Britons at the end of the war.
Earlier, authorities in another western Ukrainian city, Lvov, ruled to dismantle a Soviet liberator monument, as well as to fix posters emblazoned with the name of a Nazi SS Galichina division right in the center of the city.
You can share this story on social media: