Reports indicate mother of kidnapped girl sent cursing letters to father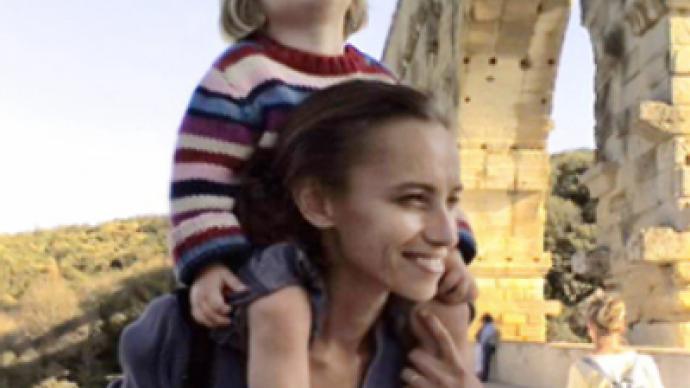 The mother of a kidnapped girl, who is wanted by France, has sent letters to the child's father from Russia, writes the French Le Parisien newspaper. The revelation adds a new twist to the already strange story.
The newspaper says the father of three-year-old Elise (Liza in Russian), Jean-Michele Andre, has recently received two e-mail messages from Russia, allegedly written by Irina Belenkaya, Elise's mother. The messages are dated 21 and 23 March respectively. Both were sent to a mail box Jean-Michele rarely uses. That is why the news began getting abroad only on Thursday.
The first letter, which was later discredited, was written in English, and dated Saturday 1630 CET – the time the investigators originally assumed Irina and her daughter were heading from Geneva to Moscow. Almost the whole letter consisted of virulent abuse towards Andre.
In the second text, Irina informed Jean-Michele that she was already in Russia. In the attachment, Jean-Michele found his own letter dated September 2008, which he sent to Irina hours after he illegally removed Elise from Russia.
However, France's investigators dragged their heels to make any judgments, saying anyone could have sent those messages. So Jean-Michele Andre continues to insist that Irina is in Switzerland.
Earlier, an arrest warrant was issued by France for Irina.
On March 20, the girl was pulled right out of her father's hands in the French city of Arles, and Jean-Michele Andre was badly beaten during the incident.
He insists the mother of the girl – Russian citizen Irina Belyenkaya – took part in the kidnapping.
Meanwhile, Russia's Interior Ministry says whether Irina is in Russia or not, they simply do not have any legal basis for arresting the mother or returning the girl.
For the past two years, the parents have been locked in a bitter row over the girl's custody. Further, the courts in Russia and France have made mutually exclusive rulings.
Liza was born in Russia and is a Russian citizen. Her mother proved parental custody through a Russian court. Therefore, she cannot be prosecuted for kidnapping.
In September 2008, the girl was kidnapped by her father in Moscow, right out of her stroller within sight of her nanny. The mother was desperate to get her back and even appeared on Russian TV shows to plead her case.
You can share this story on social media: