Over 40 people killed while praying in Nigeria mosque – security forces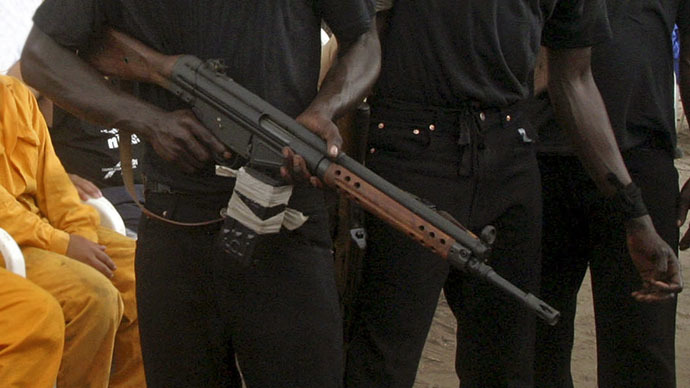 Suspected Islamic militants have killed 44 people who were praying at a mosque in northeast Nigeria, according to security agents cited by AP. Another 12 people were killed in a nearby village.
The bodies were counted on Monday, although the deadly attack by militants took place on Sunday morning, some 35 kilometers outside of Maiduguri - the capital of Nigeria's Borno state.

No one has claimed responsibility for the incident. Police said they have not excluded the possibility that Islamist organization Boko Haram was behind the attack.

"Gunmen believed to be Boko Haram members entered the mosque and opened fire on Muslim worshippers, killing 44," a senior government official told AFP.

A state security service agent and Usman Musa, a member of a civilian militia that works with the military, told AP that four members of the Civilian Joint Task Force group were also killed in Konduga when they arrived.

They described the scene of "fierce resistance from heavily armed terrorists" dressed in military camouflage uniforms.

On their return journey, the group discovered 12 civilian bodies at Ngom village.

"Boko Haram members came into Ngom village...and shot dead 12 people on Saturday night," an anonymous official said, adding that the victims were shot at their homes.

Authorities say the massacres could be in response to a citizen vigilante group's efforts to fight against extremism.

"We believe the attack was not unconnected with the cooperation residents are giving to security operatives in identifying and arresting Boko Haram members in their midst," the unnamed source said.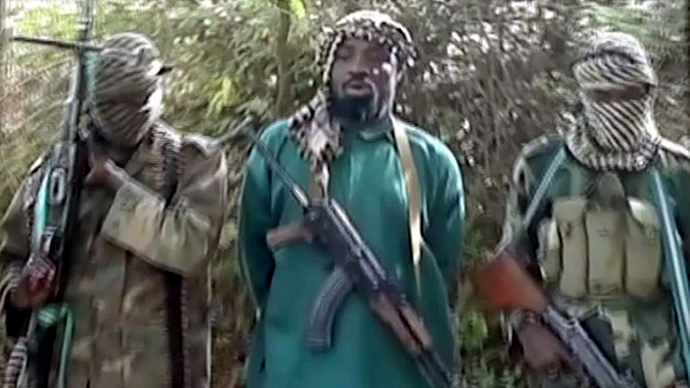 Militant terrorist organization Boko Haram has been fighting to create an Islamic state in Nigeria's north. The group, whose name roughly translates to "Western education is forbidden," has turned on civilians in the area.

The group has been targeting Christians outside churches, along with teachers, schoolchildren, and moderate Muslim clerics who have spoken out against extremism. Boko Haram's insurgency has left at least 3,600 people dead since 2009, AFP reported.

Nigeria's government declared a state of emergency in the northeast on May 14, in a bid to fight the Islamic uprising led by extremists.

Nigeria is divided almost equally between the predominantly Muslim north and the mainly Christian south.