Britain, Italy, and Greece believe hostages killed in Nigeria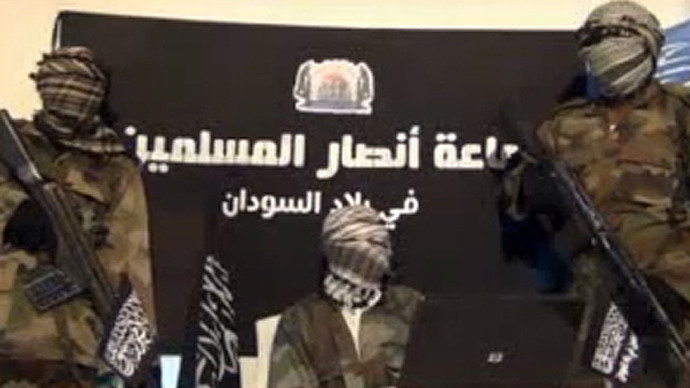 The Greek, Italian, and British governments say they believe the seven hostages kidnapped in Nigeria have been killed. It follows an execution announcement from the Islamist Ansaru group, which allegedly posted pictures of the dead hostages online.
Those kidnapped included four Lebanese citizens and one citizen each from Britain, Greece and Italy.

"This was an act of cold-blooded murder, which I condemn in the strongest terms," British Foreign Secretary William Hague said in a statement.

"It is with deep sadness that I must confirm that a British construction worker...is likely to have been killed at the hands of his captors, along with six other foreign nationals who we believe were also tragically murdered," he added.

On Saturday, the Ansaru group announced on an Islamist website that it had killed the men, after capturing them from a construction site in Bauchi on February 16. The statement was accompanied with screen shots of a video which allegedly showed the dead bodies.

In the attack, gunmen first assaulted a local prison and burned police trucks, according to authorities. The attackers then blew up a back fence at the construction company's compound, killing a guard in the process, witnesses and police told AP.
The group blamed the killings on a pledge by Nigerian President Goodluck Jonathan to do "everything possible" to free the hostages. It also said the kidnapping was in revenge for what it called "atrocities by European nationals against Islam."

Ansaru claimed the hostages were killed because of a failed military rescue operation by British and Nigerian forces. However, the Italian foreign ministry says that is not the case.

"There was never any military attempt to rescue the hostages by any of the governments concerned," the foreign ministry said in a statement.

It added that the group's actions "can have no explanation other than blind and barbaric violence."

The Greek foreign ministry has also made a public statement regarding the situation, saying that it believes a Greek hostage has been killed.

"The information we have shows that the Greek citizen is dead," it said in a statement. "The ministry has informed his family."

Lebanese authorities have yet to comment on the situation.

Last year, Ansaru declared itself a splinter group of Boko Haram, the north's main Islamic terrorist group. Boko Haram is blamed for at least 792 killings last year alone.

It's the worst such foreign-abduction violence to hit Nigeria in decades. Most kidnappings in the country's north see foreigners released after companies pay ransoms. However, the latest kidnappings in the north have seen hostages killed by their captors or in military raids to free them.

You can share this story on social media: