New Zealand dismisses major internet companies' disputes with new spying law
Published time: 14 Oct, 2013 23:04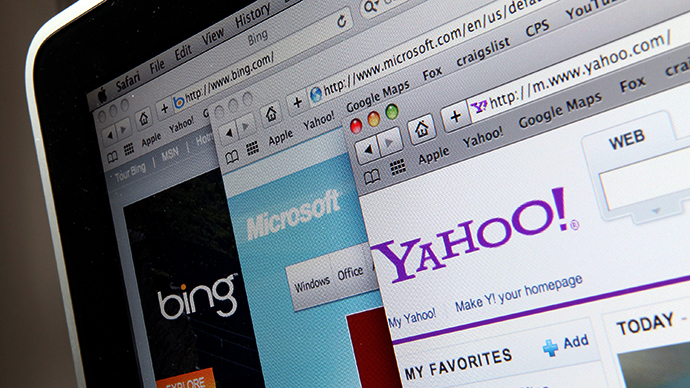 The New Zealand government has rejected a plea from four of the internet's largest companies to be excluded from broad requirements within the country's new electronic spying law.
Facebook, Google, Microsoft and Yahoo wrote earlier this month to Communications Minister Amy Adams to voice their trepidations about demands they must comply with in the Telecommunications Interception Capability and Security Bill, The New Zealand Herald reported.

The bill demands the companies and other network operators must allow New Zealand spy agencies a certain path to monitor user communications. The law's provisions require the head of national intelligence agencies to have interception capabilities of "over the top" providers like the four companies that offer services openly online.
These interception abilities "would present serious legal conflicts for companies headquartered in other countries," the four wrote to Adams.

In addition, the companies said the surveillance models in the new legislation, a companion to the Government Communications and Security Bureau (GCSB) Act, were inconsistent with those of the other four countries in the "Five Eyes" spying network - Australia, Canada, the UK and the US.
The companies said the eavesdropping capabilities of the new legislation are redundant given current international law allows New Zealand access to the information it wants. They encouraged New Zealand to consider an "alternative approach" to the new law, by engaging US counterparts for information and by setting up a "single point of contact" for information requests of overseas companies.

Minister Adams responded saying "a proper administrative process" was in place for the overseas companies that would ease the burden of interception and ensure legal conflicts between New Zealand and their home countries would be addressed.
She went on to say the bill would not put onerous legal burdens on the companies and that the alternate path the companies suggested would not suffice "to achieve the objectives of the bill."
Though Adams did announce the removal of Clause 39 in the legislation, which allows the government to block an overseas-based company from offering services in New Zealand should they not comply with the bill's interception demands in a way that imperils national security.