'RIP privacy': New Zealand govt passes NSA-style snooping bill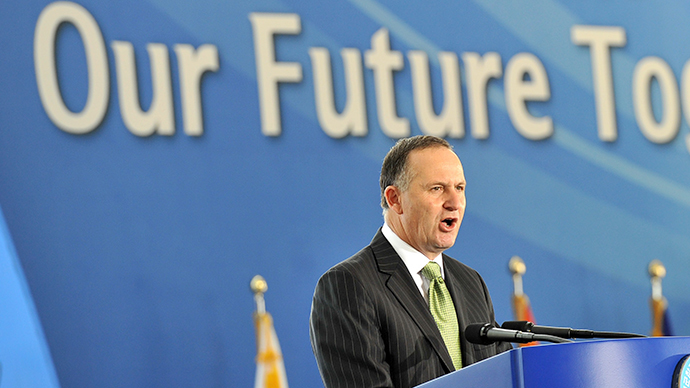 New Zealand has passed a hotly-disputed bill that radically expands the powers of its spying agency. The legislation was passed 61 votes to 59 in a move that was slammed by the opposition as a death knell for privacy rights in New Zealand.
The new amendment bill gives the Government Communications Security Bureau (GCSB) – New Zealand's version of the NSA – powers to support the New Zealand police, Defense Force and the Security Intelligence Service.

Opposition to the legislation has voiced concerns it will open the door to the NSA-style monitoring of New Zealand citizens in violation of their rights. A recent survey by Fairfax Media-Ipsos found that three quarters of New Zealand's population is "concerned by the law."

Megauploads founder Kim Dotcom, who has been a vocal critic of the bill, tweeted his condemnation after the legislation went through parliament.
The #GCSB bill just passed in Parliament against the will of most Kiwis. RIP Privacy. Payback at the 2014 election!!!

— Kim Dotcom (@KimDotcom) August 21, 2013
However, Kiwi Prime Minister John Key argues otherwise. In an emphatic defense of the amendment in parliament on Wednesday Key argued it would not give the GCSB sweeping powers to spy.

He said he regretted the fact that the legislation had caused agitation and alarm among Kiwis and attributed it to "conspiracy" and "misinformation" propagated by the opposition. In addition, Key insisted the amendment was necessary because New Zealand is "vulnerable to cyber-threats."
"There will be times where a serious cyber intrusion is detected against a New Zealander and the GCSB will then need to look at content - that's why the law allows that. But that should be the end point, not the starting point," he said.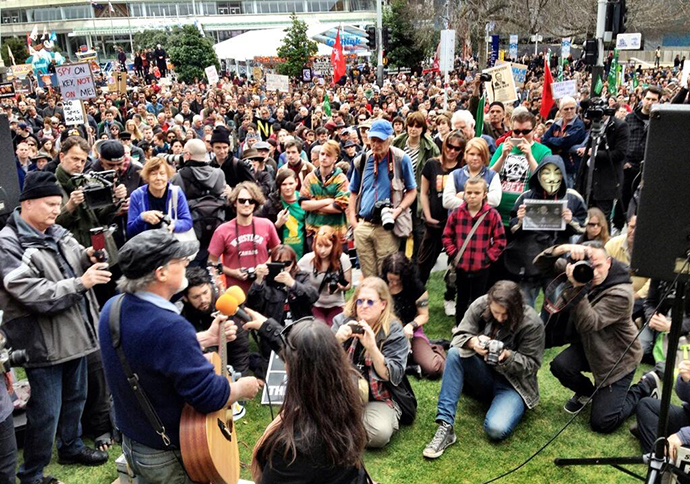 Opposition to the bill called its passing through Parliament "a sad day" for New Zealand. Labor leader David Shearer said that nothing had been done to reassure New Zealanders that their rights would be protected.
"This is a sad day, we are passing legislation that is ad hoc, that is Mickey Mouse, that you have to have a third reading of to explain exactly what the Bill will do," said Shearer.
The legislation has triggered mass debate in New Zealand with thousands rallying against it in a mass protest in July. Opposition to the amendment was headed by MegaUploads founder Kim Dotcom who was a victim of GCSB illegal spying.
"But the overreach, the lack of independent oversight, and the connection to the Five Eyes spy cloud which includes all communications of all New Zealanders are turning this new law into a serious threat to our basic human right to privacy," Mr. Dotcom said.
A New Zealand court ruled that the GCSB overstepped the mark when it spied on the internet tycoon in the run up to the illegal raid on his Auckland mansion in January 2012.


You can share this story on social media: