New violence surge across Iraq kills at least 70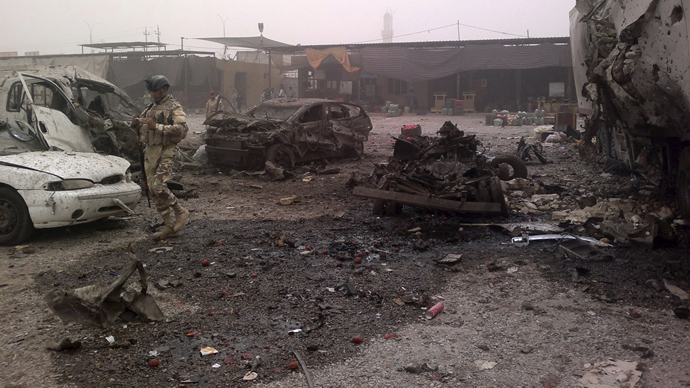 A wave of attacks across mostly Sunni areas of Iraq has claimed at least 70 lives, injuring more than 230. The resurgence comes after several days of calm. Amid failure to tackle political problems, there are renewed fears of a full-scale sectarian war.
No one has claimed responsibility for Monday's violence, but Al Qaeda-linked Sunni militants are known for the tactic of attacking security forces, as well as their own religious group – supposedly to provoke further bloodshed with the Shiites.

The deadliest attack was carried out in the northern city of Mosul, where five car bombs targeting security forces left 29 dead and 80 wounded, officials say. A curfew was imposed, following the violence.

"We have received many corpses…most of them were members of the security forces," said a doctor at Mosul General Hospital.

Other Sunni area attacks included Saddam Hussein's hometown of Awja, as well as the towns of Dour and Taji, where 13 people have been killed.

In Judaida al-Shat, a town in the Diyala province, a suicide bombing and two car bombs were set off in a coordinated fashion at a market, resulting in 13 deaths.

Witnesses blame Al Qaeda. A vegetable salesman told AFP that "Al Qaeda…is trying to sow religious hatred in our region" and that in this community, his group (the Shiites) "lives peacefully with the Sunnis."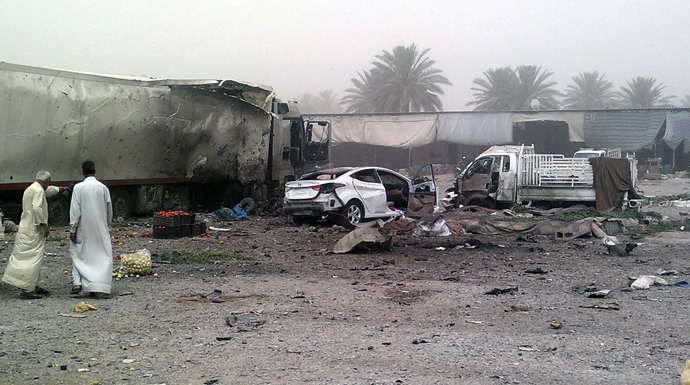 Ten people died in and around Kirkuk, a northern province, while an explosion in the mixed town of Maidan and one in a predominantly Shiite neighborhood in the capital Baghdad has killed five people.

The most at-risk areas for violence are considered to be ones where the Sunni, Kurdish and Turkmen ethnic groups share territory. The vast lands are being claimed both by the central government and the autonomous Kurds.

Violence began to spark up again in April-May, which saw attacks deadlier in numbers than any that have taken place since 2008. Experts are already comparing the latest surge to the bloodiest years of 2006-2007.

The Sunni Arab minority is unhappy with their place in the new political system, and their December 2012 protests have carried over into 2013, coinciding with a spike in violence at the beginning of the year.

Prime Minister Nuri Maliki has tried to ease political tensions by staging a meeting with two of his biggest political opponents – the Sunni speaker of Parliament and the president of the autonomous Kurdish region. Nothing has yet come of the effort, and it is widely believed that political disagreements only serve to fan the flames of sectarian violence.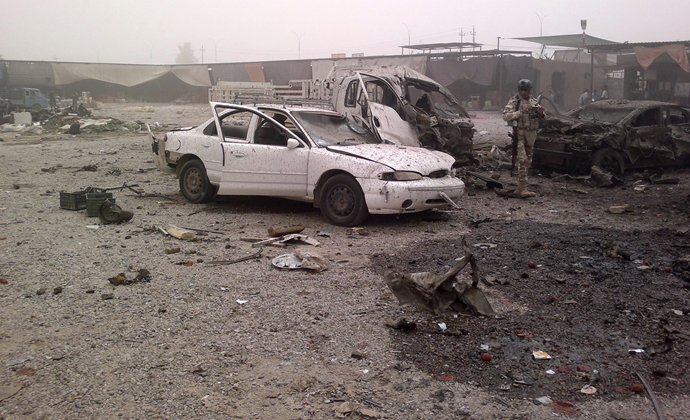 You can share this story on social media: