76 killed in and outside Baghdad in a string of bombings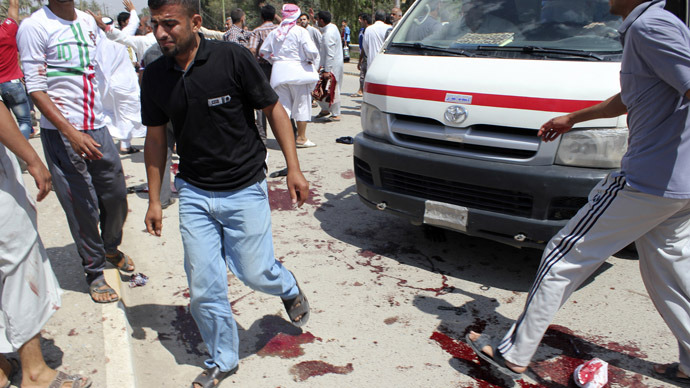 A series of blasts have rocked the Iraqi capital and its neighborhood killing at least 76 people and wounding dozens - the deadliest wave of violence in eight months.
In Baquba, a town 50 miles outside Baghdad, 43 people were killed and 56 were wounded after Friday prayers. The blast was followed by a second explosion tearing into the crowds of people who rushed to the scene to help the victims, police told Reuters.
"I was about 30 meters from the first explosion. When the first exploded, I ran to help them, and the second one went off. I saw bodies flying and I had shrapnel in my neck," Hashim Munjiz, a college student, told Reuters.
The second bombing, at a funeral south of the capital, killed eight and wounded 11, AP said quoting medical sources.
A third attack consisting of two bombs exploded in a commercial area in a mainly Sunni neighborhood in western Baghdad, killing at least 21 people and wounding 32.
Another explosion struck a cafe in Fallujah, which killed two people and wounded nine.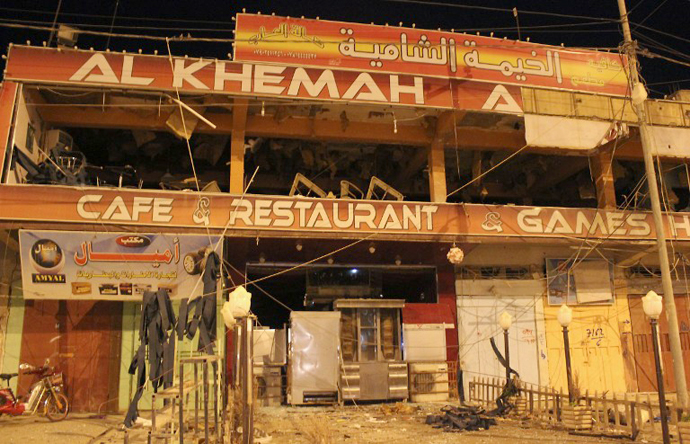 The series of attacks targeting Sunnis follow two days of attacks against Shiites, in which dozens also died. The string of bombing are now following a pattern of tit-for-tat killings that have already killed ten of thousands of people.
No group claimed responsibility for the bombings.
The news comes after eleven people were killed in series of bomb attacks in Baghdad and Kirkuk – Iraq's two major cities – on Thursday.
In the Kirkuk attack, five people were killed after a suicide bomber detonated his explosive vest at the entrance to a Shiite mosque.
While in the suburb of Sadr city in Baghdad three people and killed and 17 injured. A further blast in Baghdad a car bomb blew up outside a market in the Chukook neighborhood, which killed one bystander.
Militant attacks on Sunni and Shiite mosques as well as against security forces and tribal leaders have mushroomed since security forces aided a Sunni protest camp in Kirkuk a month ago, fueling fear that Iraq may slide back into all out-sectarian war.
The combined death toll from the Friday attacks makes it the deadliest day since the mid-April killings, which had claimed nearly 60 lives and injured 300 - itself the deadliest day since attacks in 2008.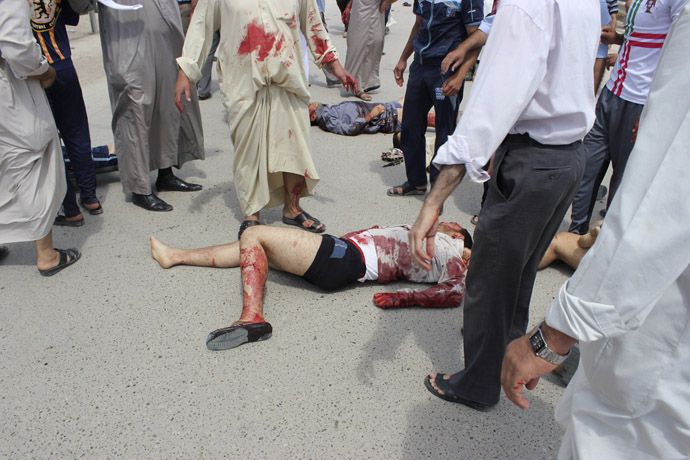 Overall violence in Iraq has dropped since its peak in 2005-2007, but tensions between Sunnis and Shiites have remained high since the US led invasion of the country in 2003.
Since the end of 2011 when US combat troops finally left Iraq, the Iraqi army and police force have been unable to prevent an increase in insurgency and sectarian violence.
Al-Qaeda has been highly active in Iraq since the US led invasion of 2003 and now is acknowledged as being behind much of the Sunni insurgency and sectarian violence that is gripping most of the country.
Their targets have mostly been the Shia dominated security forces and government.
The fragile government coalition between Sunnis, Shia and secularists is now in danger of collapse as violence grips Iraq and many fear a return to the terrible violence of 2006-2007.
As well as spiraling sectarian violence, Iraqis have to deal with a daily grind of power cuts, water shortages, and a lack of jobs and schools.
Crumbling infrastructure is matched by rampant corruption. Transparency International recently ranked Iraq as the eighth most corrupt country in the world. In one of the latest scandals, the Electricity Ministry was involved in a 1.7 billion fraud.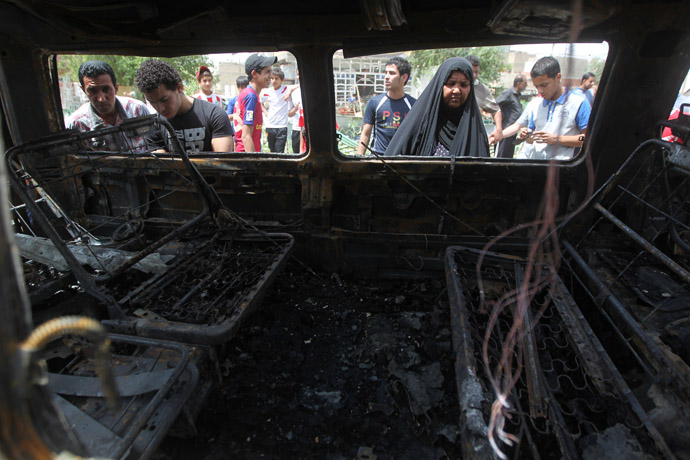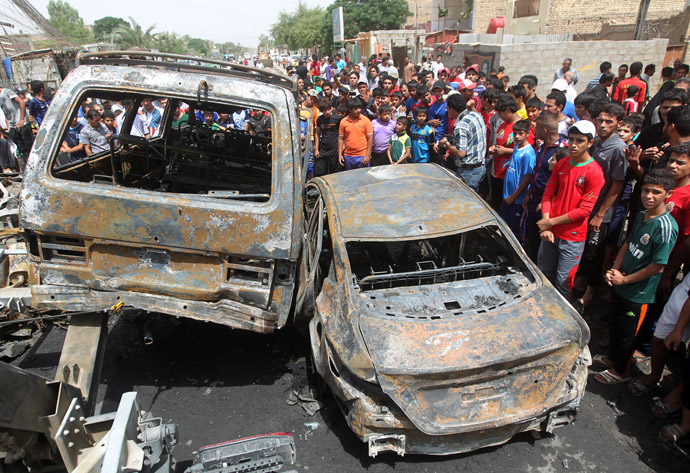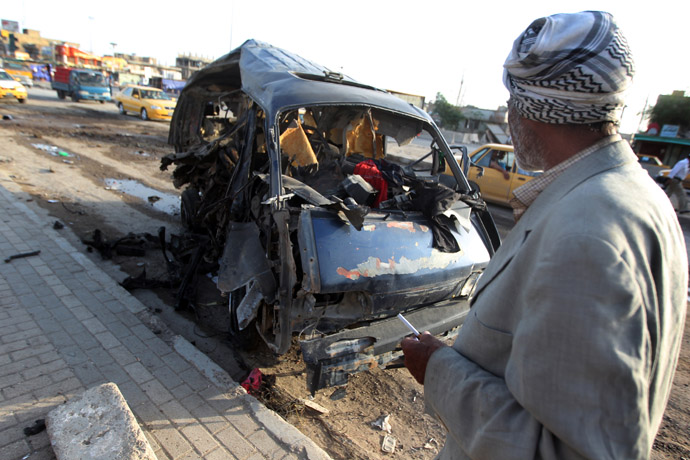 You can share this story on social media: