'No Fan of Hitler': Nazi-themed café in Indonesia causes worldwide outrage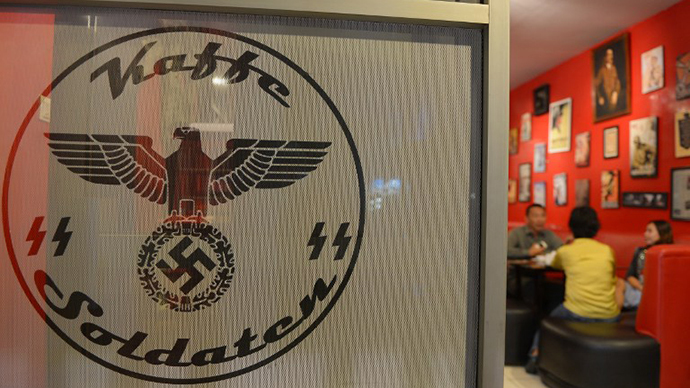 A Nazi-themed café in Indonesia has sparked rage across the globe – two years after it opened. While locals were mostly oblivious to the horrors of Nazism, the kitsch cafe was viewed as no laughing matter by Jewish communities the world over.
The café is named after a popular hangout for soldiers in Germany which was situated in Paris - the Soldaten Kaffee ("The Soldiers' Café"), and opened in 2011.

That the service staff and guests dress as Nazi soldiers doesn't attract much attention from the locals: Indonesians by and large are largely unaware of Nazism and the country's Jewish population numbers some 20 people.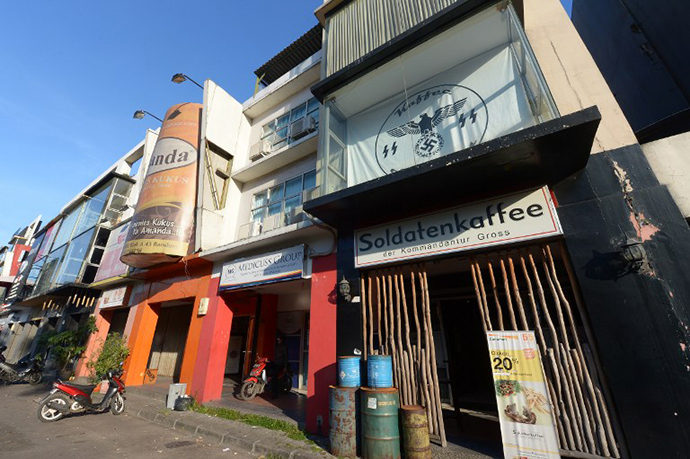 However, the English-language Jakarta Globe has recently published an article on the café which sparked a global backlash,  forcing local authorities to meet with the owner. 
"I don't idolize Hitler, I simply adore the soldiers' paraphernalia," Mulyana, a Christian who likes playing with air rifles, told AFP.
Mulyana also stressed that his café attracted tourists, including Germans, with one photographed on its Facebook page wearing a red swastika T-shirt along with several Indonesians dressed in similar garb. 
The café owner in fact collects Nazi paraphernalia, including a water canteen, bayonet, goggles and a lantern – all of which are on display at the café. The main decorations also include gas mask canisters and battle flags bearing swastikas, with German beer and schnitzel among the menu specialties.

Locals don't seem to care about the gloomy legacy surrounding the café. 

"We're living in Indonesia and Indonesians weren't tortured in the Holocaust, so we don't really care," mining company employee Arya Setya  said while eating a plate of spaghetti at the cafe with his girlfriend.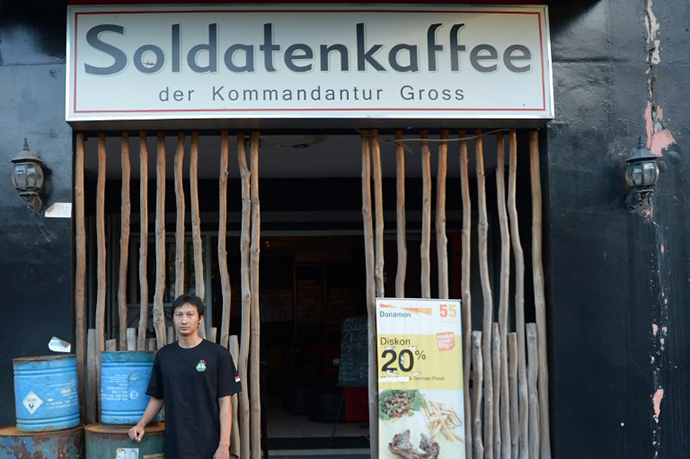 Once news of the cafe hit he English-speaking press, however, it triggered a stormy reaction from Jewish communities all over the world.
"The Simon Wiesenthal Center is reaching out to senior Indonesian diplomats to express on behalf of our 400,000 members and victims of the Nazi Holocaust our outrage and disgust," Rabbi Abraham Cooper, from the Los Angeles-based Jewish human rights group, stresses to AFP.
"We expect that all appropriate measures will be taken to close down this business celebrating a genocidal ideology that at its core denigrates people of color and all non-Aryans," he added.
The owner, in turn, stressed that he doesn't deny the Holocaust, but is of the opinion that making the tragedy taboo is hypocrisy.
"If we want to speak up about humanity, why don't they stop wars in this world now, like in Afghanistan? War always claims so many lives," he said.

In the meantime, he plans to open another café in Bali, which attracts hordes of foreign tourists every year.

"I'll certainly display Hitler's image, as well as Winston Churchill's, and paraphernalia from American and Japanese soldiers from World War II," he said. 
However, on Saturday, a few days after the first English-language article on the café was published, Mulyana announced he would shutter up his cafe– at least temporarily.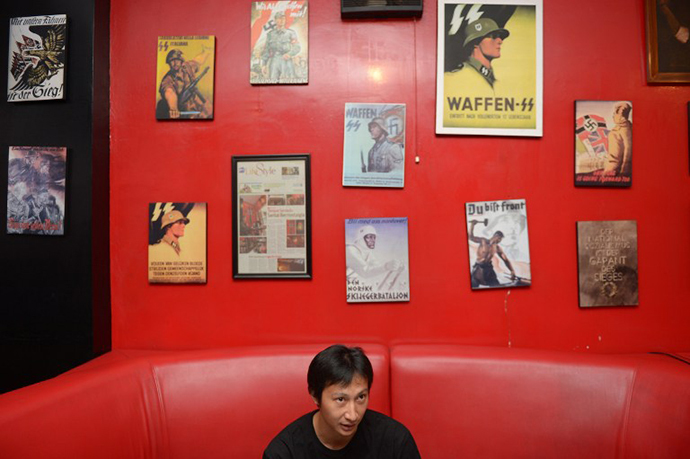 You can share this story on social media: