NASA to replace Russia's Soyuz with commercial spaceships by 2017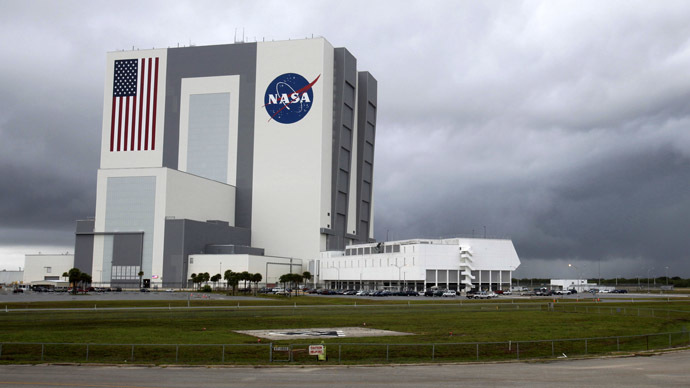 NASA plans to give up Russia's space travel services by 2017, switching all cargo and manned launches to missions performed by the national commercial space industry. The US has two firms successfully launching space craft, a NASA administrator said.
NASA chief, Charles Bolden, is highly optimistic about the future of the US space industry, particularly after the successful mission of the Cygnus cargo spacecraft sent to the International Space Station (ISS) in September.

"America's best days in space exploration are ahead of us, thanks to the grit and determination of those in government and the private sector who dare to dream big dreams and have the skills to turn them into reality," Bolden declared at a press briefing streamed live on NASA's website on Wednesday.
The current pillar stones of the American space industry are Dulles-based Orbital Sciences Corporation, which produces the Cygnus that operates with an Antares rocket booster, and California's Space Exploration Technologies, also known as SpaceX, with its 'Dragon' spacecraft launched into orbit with a Falcon rocket booster. There are other players who are working hard, but so far they have failed to deliver tangible results. 
The Cygnus mission marked the end of NASA's Commercial Orbital Transportation Services (COTS) program, and seeks to develop relationships with private companies that will bring the agency's payloads cost-effectively to and from the ISS, as well as into low-Earth orbit.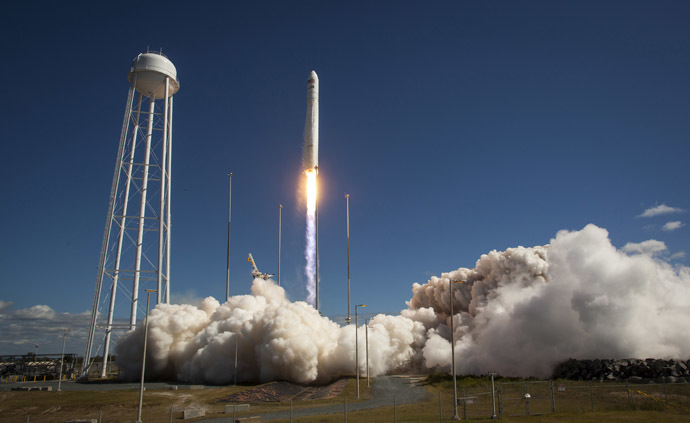 "We've ended the outsourcing of space station resupply work and brought those jobs back home to America," Charles Bolden announced.

"The commercial space industry will be an engine of 21st century American economic growth, and will help us carry out even more ambitious deep space exploration missions," he said.
Gwynne Shotwell, the head of SpaceX, who also appeared at NASA headquarters to mark the milestone moment of ending the COTS program, spoke in favor of returning space industry jobs and launch capabilities back to the US as soon as possible. She added that this would also imply bigger allocations from the national budget.
NASA's is doing "an extraordinary amount of work" with its current budget of about $17 billion a year, acknowledged Shotwell.
Shotwell couldn't help comparing the financing of the US space industry with the money Americans spend annually on beer - about $100 billion.
As soon as November 19, private American companies will start their bids for a NASA contract to build a manned spacecraft to replace the space shuttle program, closed in 2011, and put US astronauts into orbit in American-made vessels. SpaceX and Orbital Sciences are the favorites in the race.
SpaceX's Falcon has signed a $1.6 billion contract with NASA to perform 12 missions into space. In January 2014 the company will perform its third launch under the NASA cargo contract.
Orbital Sciences has a bigger, $1.9 billion contract with NASA, according to Orbital Sciences' vice-president, Frank Culbertson, who also heads the company's human-spaceflight activities. The company is preparing to make its first commercial launch in December.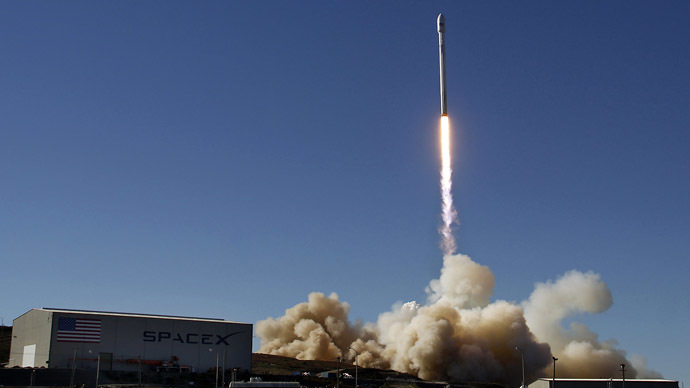 However, for the next three years, NASA will be paying Russia's Roscosmos space agency about $65 million for a seat, when American astronauts need to get to the ISS. The contract with Russia that lasts till mid-2017 is NASA's must-not-fail deadline for American contractors.

Yet there is a different problem the US space industry might be facing. It was reported by Russia's Izvestia Daily in early November that by the end of 2013 Russia's Security Council is going to consider a possible ban on supplying the US with powerful RD-180 rocket engines. These are used on the US heavy booster Atlas V. The reason is that, among other payloads, the US military uses the Atlas booster to launch military communications satellites and possibly elements of a future space weapon system. Deliveries of the RD-180 to the US United Launch Alliance have continued since 1996.
The problem is that the decision of Russia's Security Council might influence the work of the Orbital Sciences Corporation, which has been battling with the United Launch Alliance since June 2013. ULA has 'monopolized' the rocket engine market and thus barred its direct rival from obtaining RD-180 engines for its Antares rocket booster and entering a lucrative market for US government rocket launches.
Besides that, the Orbital Sciences Antares rocket is powered by Aerojet AJ-26 engines, which are actually Soviet NK-33 engines produced for the super-heavy N-1 rocket booster in the USSR lunar program. Orbital Sciences once managed to buy 43 NK-33 engines, stored for decades in Russian space corporation depots, and then adapted them for their needs. Now Orbital Sciences would like to restart production of the NK-33, which begs a decision, so far not taken, from the Russian authorities at the highest level.
You can share this story on social media: