Israel names 477 Palestinians to be swapped for Shalit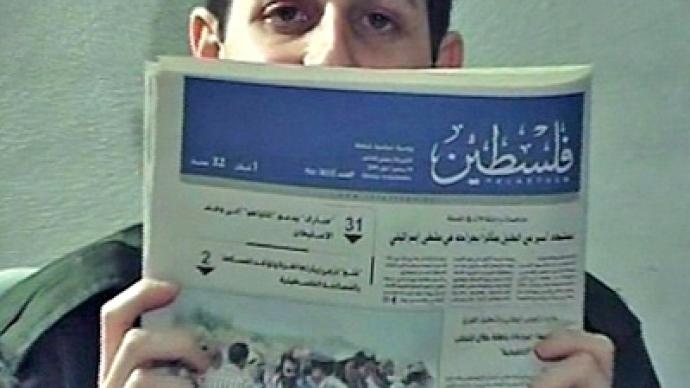 Israel has published the names of 477 Palestinian prisoners to be released as the first step in a swap deal to secure the release of soldier Gilad Shalit, who has been held by Hamas for more than five years.
Israel's President Shimon Peres has begun the process of pardoning the selected prisoners. Some pro-Hamas websites had earlier reported several names, but today's list is official.There are 450 men and 27 women on the list published by the Justice Ministry on the website of the Israeli Prison Service. Initially, it was expected that the first batch of prisoners would be freed and Shalit returned to Israel on Tuesday, with another 550 prisoners being released within two months. However, Hamas now says it is not yet definite that the Israeli soldier will be released on Tuesday because of a disagreement that has emerged over how many women Israel is going to release and the number of prisoners to be deported abroad. The Palestinian authorities insist that all 37 Palestinian women imprisoned in Israel be set free – not just the 27 currently on the list. Israel plans to deport 60-70 prisoners to Turkey and possibly Qatar, while the Palestinian has agreed to only 40 deportations.
Deal almost sealed
After the list was published, Israel's radio and television stations turned to detailing the deadly attacks the pardoned prisoners were convicted of.
Key initial releasesYehia Sanwar: a founder of Hamas militant wing. Multiple life sentences Mohammed al-Sharatha: a leader of the elite Hamas 101 unit. Multiple life sentencesNasser Iteima: took part in Netanya hotel bombing, leaving 30 people dead (2002)Walid Anjes: involved in Moment café bombing in Jerusalem (2002)Jihad Yaghmour: participated in execution of Israeli soldier Nachson Waxman (1994)
Key figures Israel refused to releaseAbdullah Barghouti: Hamas bomb-maker. Multiple life sentencesAhmed Saadat: took part in killing Rehavam Ze'evi, the Israeli Tourism Minister (2001)Marwan Barghouti: militant leader responsible for attacks on Israelis. Multiple life sentences
Many of them were jailed for plotting suicide bombings or gun attacks.Israelis who object to the release of the prisoners have 48 hours to appeal to Israel's highest court. But the deal, having strong public support, is unlikely to be overturned.  However, according to the Almagor Terror Victims' Association, the swap dishonors the victims of Palestinian attacks and will only lead to more kidnappings and violence. The Association's petition to the High Court, aimed at cancelling – or at least delaying – the deal, says 48 hours is too short a time to scrutinize the list and prepare an appeal.
Sgt Shalit was seized by Palestinian militants in 2006 at the age of 19. He was abducted by a joint force of Palestinian militants on the Israeli side of the border with the southern Gaza Strip.   The raid during which Gilad Shalit was captured was claimed by Hamas's military wing, in league with an umbrella group called the Popular Resistance Committees. That includes members of Fatah, Islamic Jihad, and Hamas, as well as a group calling itself the Army of Islam. The latter then announced that it was Hamas alone who was holding Shalit.Shalit, a corporal at the moment he was taken prisoner, has since been promoted to the rank of sergeant.The release of Shalit has been Israel's priority for more than five years. The deal to release him was announced on Tuesday, October 13.