Captured Israeli soldier awaits rescue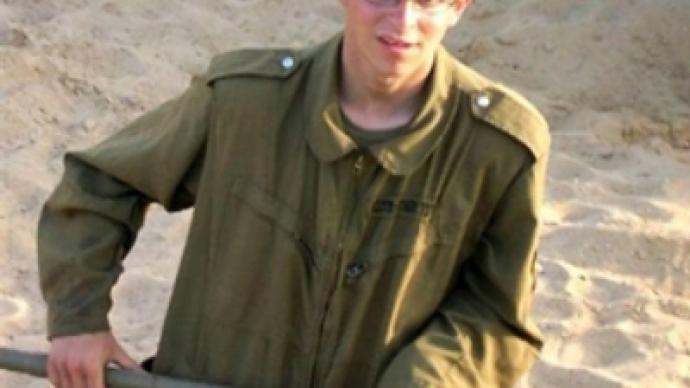 In a room in Gaza, probably underground, Cpl. Gilad Shalit has been listening for the past two weeks to the sound of bombs and gunfire as Hamas guards hover nearby, prepared to shoot him dead if a rescue attempt is made.
Shalit has been mentioned little in the current Israeli campaign even though he had been at the forefront of Israelis' minds when they thought about Gaza since he was captured two and a half years ago. Government officials specifically said at the beginning of the campaign that his return was not included in the war aims that had been set. "Gilad is a separate issue," an official said. Hamas has agreed to his release but only in exchange for more than 1,000 prisoners held in Israel, hundreds of them high on Israel's list of terrorists. Israel has refused to pay that price and negotiations remain stalled.
Israeli Chief of Staff Gabi Ashkenazi, perhaps unaware of the presence of reporters, was heard saying several months ago that Israel knew where Shalit is being held. "We know where he is and who's holding him." The fact that no rescue attempt has been made is probably due to what happened the last time such an attempt was made. In 1994, a kidnapped Israeli soldier being held in a house on the West Bank was shot dead by a guard standing behind him as commandos burst through the door.
Unless he has been smuggled out of the Gaza Strip through one of the tunnels beneath the Egyptian border, which is considered unlikely, Shalit is probably no more than a few thousand meters from Israeli troops who are surrounding Gaza City and other parts of the small Gaza enclave. A Hamas website claimed early in the fighting that he had been wounded in one of the Israeli air strikes but Israeli officials said that the report was a transparent attempt to get the Israelis to stop bombing. "Gilad Shalit is a valuable asset for Hamas," said an Israeli army spokesman. "We believe it will do everything to keep him alive." Deputy Defense Minister Matan Vilnai said "We take Gilad into account in every action we take in Gaza. I believe the less we talk about this matter, the better."
Shalit was captured when fighters from Hamas and two other organizations dug a tunnel beneath the border fence and came up behind a stationary tank, three of whose crewmen were standing alongside it looking into the strip. Two of the crewmen were shot dead and the third, Shalit, then 19, was wounded and dragged across the border. The Red Cross has not been permitted to visit him but at least two letters from him have been transmitted to his family.
Despite the official silence, his fate is very much on the minds of the army units conducting the current incursion into Gaza, which include Shalit's tank battalion. "We're not leaving without him," a soldier told a television reporter Friday.
More than 100 Hamas fighters have been captured so far, Israel says. An officer said that they would be part of an exchange deal for Shalit.
Israeli intelligence says it has pinpointed where much of Hamas' political leadership has gone into hiding – the basement of Gaza's largest hospital, Shifa, from which a network of tunnels offers a chance of escape. It is not clear if Shalit's present location is likewise known. In any case, Israel's presence in Gaza has strengthened its hand. It would appear likely that his release, in exchange for terrorists or not, will be part of Israel's conditions for withdrawing from Gaza.
Abraham Rabinovich for RT
You can share this story on social media: