Group of 15 'religious extremists' arrested in Moscow, explosives, weapons seized
Moscow police have arrested 15 members of Takfir Wal-Hijra, an extremist organization. The cell had a stash of weapons and explosives, which was seized in the police raid.
The cell was exposed and busted thanks to ongoing investigations into crimes not related to terrorism, the Interior Ministry reported. Members of the group were involved in various acts of crime to fund their activity.
Fourteen radicals were arrested overnight in the east of the city, while another was apprehended hours later at a different location.
Police seized three improvised explosive devices complete with detonators. One of the bombs was designed to be belt-stripped.
Among other items discovered were bomb components, handguns, grenades, ammo and extremist literature, the ministry statement said.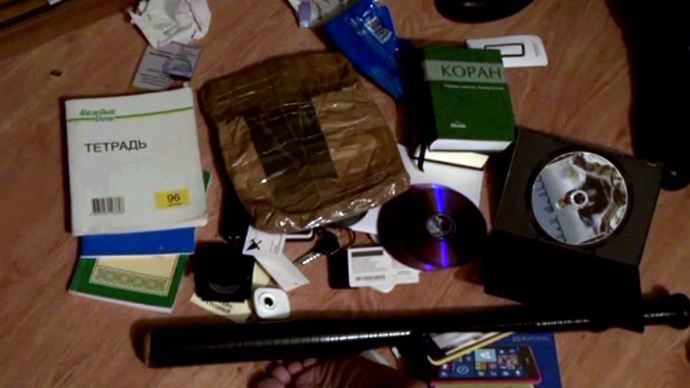 Takfir Wal-Hijra is a radical Islamist organization, which was formed in Egypt in the 1970s.
Members of the group adhere to one of the most fundamental forms of Islam and observe very strict rules, including a ban on being photographed, documented and often even talked to by non-members.
It was not reported to have any cells in Russia or neighboring countries until about five years ago, Elena Suponina, head of the Center for Asia and Near East of the Russian Institute for Strategic Research told RIA Novosti.
The expert added that the cell detained in Moscow may not have a direct connection with Egyptian ranks of the organization, but rather just used the well-known name.
"Still since they share the ideology and are prepared to resort to violence to reach their goals, they are certainly dangerous," she said.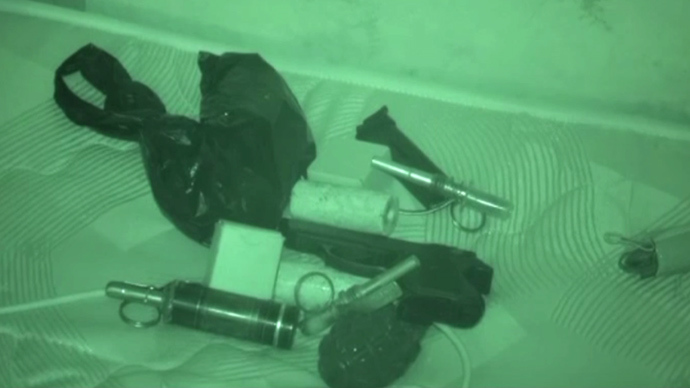 The underground organization mostly focuses on propaganda and recruiting new members, although they are known to occasionally use violence, the expert said.
Back in 1977, Takfir Wal-Hijra was crushed by Egyptian security forces in response to the murder of an Islamic scholar and a former government minister.
The organization's decentralized structure is said to have been used by Osama Bin Laden as a template for the creation of Al-Qaeda.
It's not clear how much the cells operating under the name today have in common.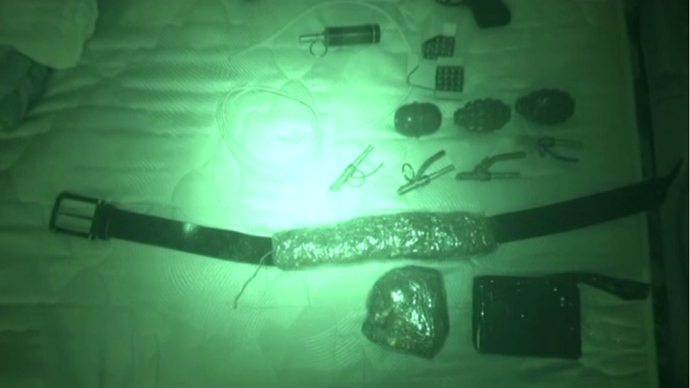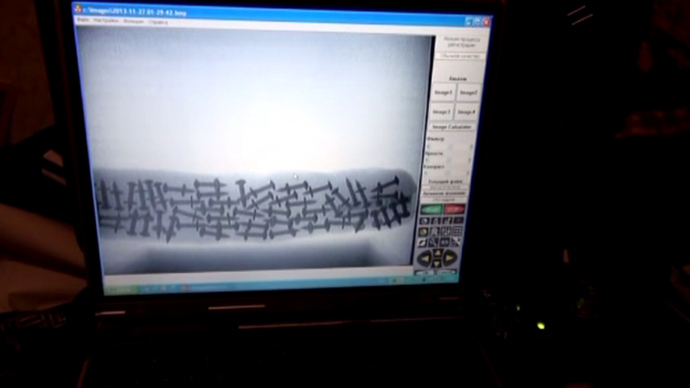 You can share this story on social media: