The New Year gift for Muscovites - the biggest-ever ice rink has opened in Moscow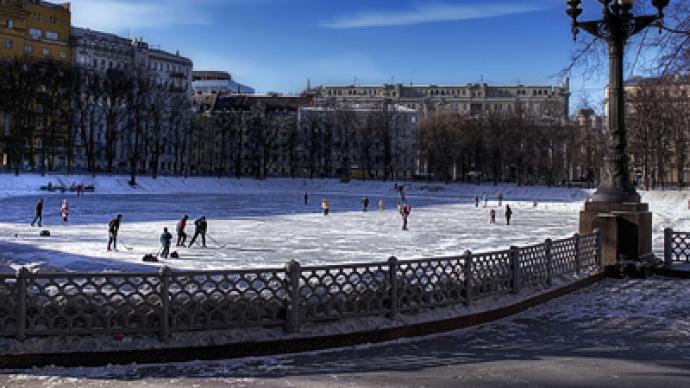 With Russia's New Year holidays just around the corner, the capital has seen the grand opening of the largest ice rink every built in Moscow.
The huge ice rink, which has been opened in Moscow on Thursday, is located in the centre of the city. It was named Gorki City after a popular ski resort near Sochi, where the XXII Olympic games will be held in 2014. There's enough space in the rink for more than one thousand people skating at one time.  And its advantage is its free entrance fee for all adults and children. The rink revives the tradition of skating at a historic spot loved by some of Russia's most famous writers and artists. This skating rink has its own long history. At the beginning of 20th century it belonged to the classical school and served as a place where bright balls and loud outdoor festivities were usually held.It will be open throughout the night on New Years eve.