Moscow beefs up air defense with 4 new all-altitude radar stations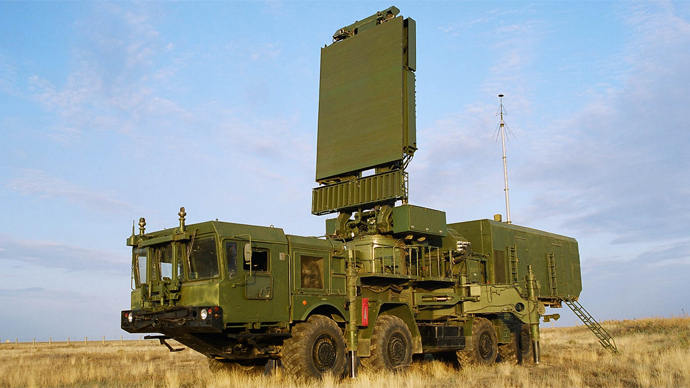 Four mobile radar stations designed for S-300 and S-400 air defense batteries have been added to the shield covering Moscow against airstrikes. The new all-altitude detectors can track up to 100 targets, be they missiles, drones or manned aircraft.
The addition of the hardware was announced on Saturday by Deputy Commander of the Aerospace Defense Forces, Major General Kirill Makarov.
"Those intelligence systems can detect aerial targets, including cruise missiles, at a long distance. Their use allows timely detection and countering of an enemy airstrike when necessary," the general, who heads all Russia's air defense troops, said.
The 96L6E target acquisition radar is an optional component for newer versions of S-300 and all S-400 air defense batteries. The mobile radar is attached to a unit when it is deployed for autonomous operation and cannot rely on stationary radar stations to detect and identify targets. It can detect aircraft, including planes, helicopters, drones and missiles, at a range of up to 300km and track up to 100 of them simultaneously.
It came as a replacement to two separate radar systems, which sweep low altitudes and mid-to-high altitudes respectively. Unlike them the 96L6E covers all altitudes. It can serve as a command post or feed data to a separate battle station for automated tracking and engagement of targets.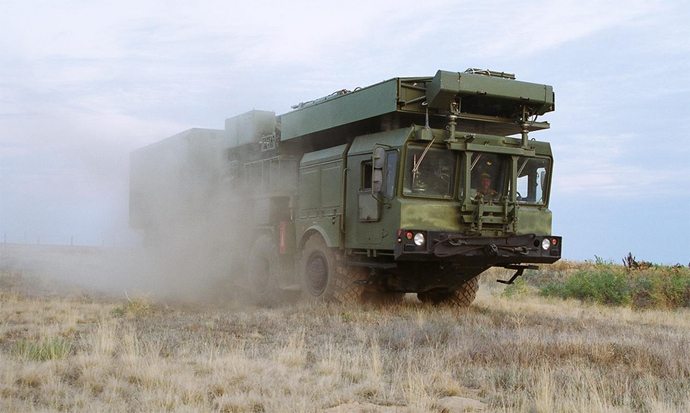 The radar is supplied in two configuration designs, the more common being the self-propelled one-vehicle carrying all the equipment and a power generator on a single chassis. It can be deployed from retracted position to combat readiness in five minutes.
The antenna can be raised on an optional 24 meter or 40 meter mast rather than use its dedicated turntable, which enhances the radar's ability to detect low-altitude targets in forested and hilly terrain.
Russia's capital has been traditionally the most heavily-guarded location in the country in terms of air defense. When the US and Soviet Union agreed to limit anti-missile technologies in 1972 to reduce Cold War tension, they limited the number of sites protected from a ballistic missile strike to one in each country. Moscow was chosen by the Soviets.
Throughout the country the Russian Airspace Defense Forces detect and track an average of 800 aircraft daily as part of their job.
You can share this story on social media: