Egypt's Morsi: 'Farce of Israeli aggression' against Gaza will end today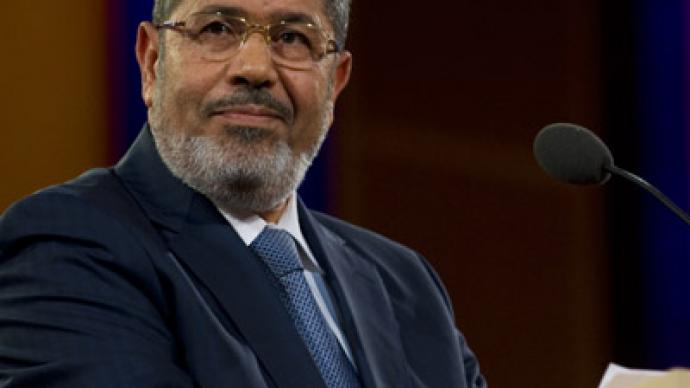 The "farce" of Israeli aggression will end on Tuesday, Egyptian President Mohamed Morsi said, expressing certainty that Israelis and Palestinians will shortly reach a ceasefire.
"The efforts to reach a ceasefire between the Palestinians and Israelis will produce positive results within a few hours," state news agency Mena quoted Morsi as saying.However, President Morsi did not provide any evidence or cite any sources to support his assertions.The announcement comes ahead of several crucial talks on the Israeli-Gaza conflict held by high-profile international officials. UN Secretary-General Ban Ki-moon has arrived in Israel for peace talks on Tuesday. Later, the UN chief is expected to travel to Gaza to assess the humanitarian situation. On Tuesday night, US Secretary of State Hillary Clinton is due in Israel for talks with Prime Minister Benjamin Netanyahu. She is also expected to meet with officials from the Palestinian Authority, but not from Hamas, which is considered terrorist organization by the US.Meanwhile, a delegation of top Arab officials led by Arab League chief Nabil Arabi is in Gaza in a show of solidarity with Palestinians. The delegates arrived through the Rafah border crossing near Egypt, and are set to meet with the Hamas government.The delegation include representatives from more than 10 countries, including Egypt, Iraq, Morocco, Saudi Arabia, Sudan, Tunisia and Turkey, Hamas officials said.