Moldovan police seize uranium dealers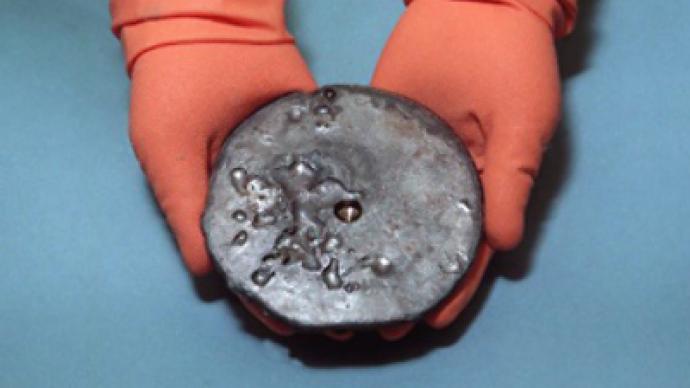 Moldovan police have arrested members of a criminal gang who attempted to sell nearly 2kg (4.4 lbs) of contraband uranium they illegally imported into the country.
"The group had seven members; three of whom have been detained," the prosecutor in the case reported. "Some of the suspects have previously been tried in Russia and Romania for similar crimes. Two members of the gang are former Moldovan policeman."
The suspects were looking to sell the uranium, the source of which remains unknown, to a foreign buyer for an alleged sum of 9 million euros. In the meantime, they kept the substance in a basement, where the level of radiation was some 60 times higher than the acceptable norm.
Authorities have confirmed that the material could be used for military purposes.
Samples of the substance have been forwarded to the US for examination, while the remaining material is being stored in a special container at the republic's Ministry of Internal Affairs.
You can share this story on social media: