Ukrainian officials tried to sell radioactive material for 'dirty bomb'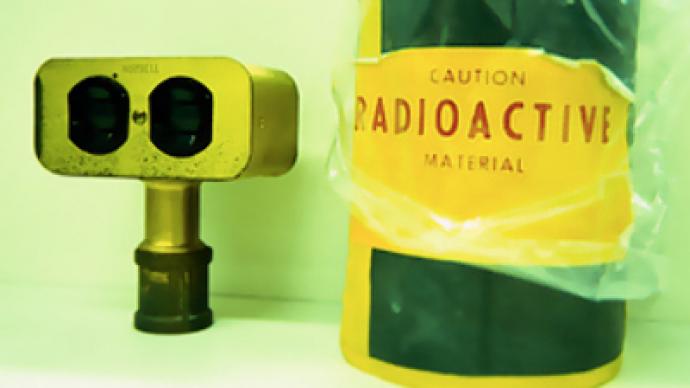 Ukraine's security service has arrested a local politician and two acquaintances for trying to sell a radioactive substance which could be used to make a dirty bomb, Kyivpost.com reports.
The trio was attempting to sell more than three kilograms of the material to an undercover agent for $10 million.
The suspects claim they were selling plutonium, which is used to produce nuclear weapons, though checks are still underway to determine exactly what the substance was.
A criminal case was launched against the smugglers. They may face from 8 to 15 years in prison.
The Ukrainian emergencies ministry says the container, the radiation from which is 250 times greater than the norm, was most likely produced in Russia during the Soviet times
You can share this story on social media: