Russia to purchase French helicopter carriers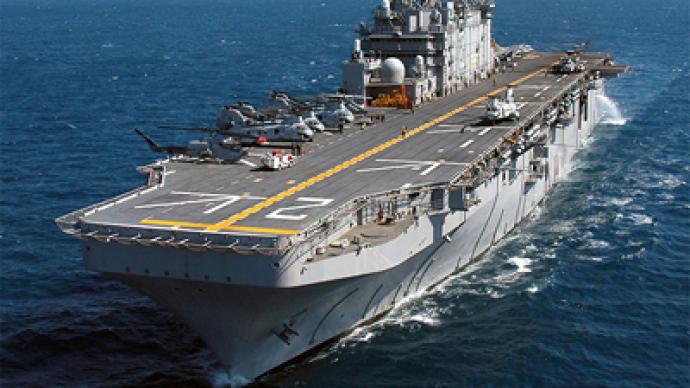 Russia has decided to purchase French Mistral-class helicopter carriers for its Navy, the Kremlin announced.
According to a Kremlin press release, among several competitors the Russian government chose the offer made by a consortium consisting of the French DCNS company and Russia's United Shipbuilding Corporation. "The proposal of the consortium implies the joint construction of two ships of this class at the initial stage and the subsequent production of two more units," the Kremlin stated. The first ship will be built by the end of 2013 or early 2014, and the second a year later, RIA Novosti quoted a source close to the negotiation process as saying. According to the Kremlin, prior to the announcement Russian President Dmitry Medvedev and his French counterpart Nicolas Sarkozy had a telephone conversation in which the heads of states exchanged warm New Year greetings and best wishes.
You can share this story on social media: