Thousands flee into streets after 5.5 magnitude earthquake hits Mexico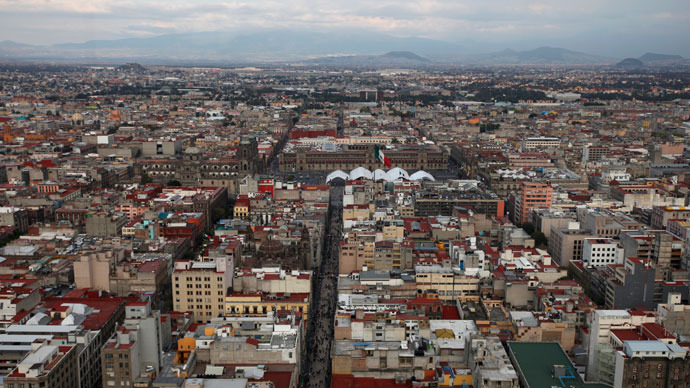 Thousands have fled into the streets of Mexico City after a 5.5 magnitude earthquake struck the area.
The US Geological Survey said the quake was centered six miles west of Pinotepa Nacional on the Pacific Coast, and 227 miles south-southeast of Mexico City.

The earthquake struck at 7:04am local time (1:04pm GMT) and was 20.5 miles deep.
A second quake shook the region a few minutes later.

The earthquakes set off an alarm throughout Mexico City and caused nearby buildings to sway.

Mexico City's mayor, Manuel Mancera, said on Twitter that there were no reports of damage or injuries.

The city's soft soil makes it sensitive to distant earthquakes.
Mexico is located on one of the Earth's subduction zones, where the ocean floor of the Cocos tectonic plate is forcing its way down beneath the continental edge of the North American plate. This causes the plates to grind against each other, sometimes locking together. Eventually, the upper plate breaks free and springs back where it had been, lifting the ocean floor and producing an earthquake.

You can share this story on social media: