Magnitude 6.9 quake hits Colombia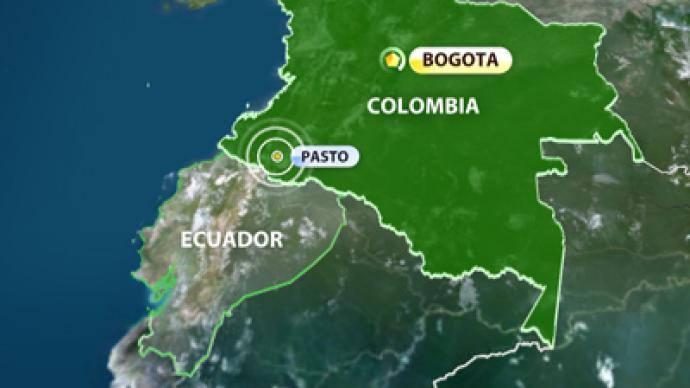 A massive 6.9 magnitude earthquake has rocked southwestern Colombia, the US Geological Survey says. The quake, centered 10km southwest of Pasto, was felt as far away as the capital Bogota.
The 129km-deep quake struck at 14:16 GMT and was originally reported by USGS as a 7.0 magnitude.Pasto, the nearest Colombian city to the quake, has a population of more than 400,000 people. The town of Yacuanquer is just 3km away the quake's center.Local media in Colombia and Ecuador, where the quake was also felt, say that there have been no immediate reports of damage to infrastructure."Authorities said the quake was deep and ask people to stay calm," Colombian media network Caracol reported in a Tweet.
You can share this story on social media: