7.1 magnitude earthquake hits Solomon islands, after series of tremors over 2 days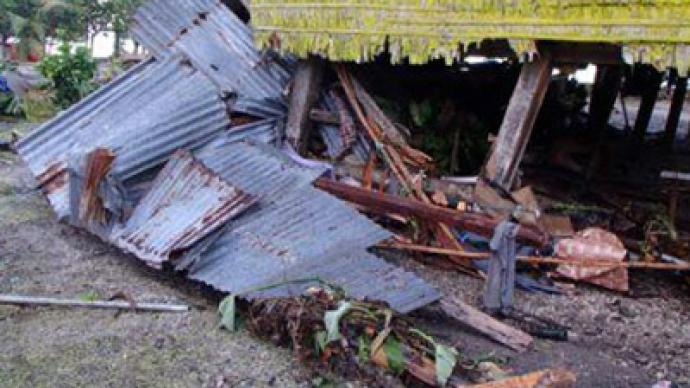 A 7.1 magnitude earthquake has struck just off the Solomon Islands in the Pacific Ocean. No immediate reports of casualties or damages are available at the moment.
The epicenter of the quake was at a depth of 9km, some 23km from the provincial capital of Lata, the US Geological Survey said. The Pacific Tsunami Warning Center reported no tsunami warning was issued.It comes just one day after the islands were shaken by an 8.0-magnitude quake producing numerous aftershocks of between 4 and 5 magnitude. Five people were confirmed dead in that disaster, two of them children.The first quake was followed by a tsunami wave measuring 0.9 meters that caused substantial damage in the area of the Santa Cruz Islands.
You can share this story on social media: