Merkel gets a WWII reminder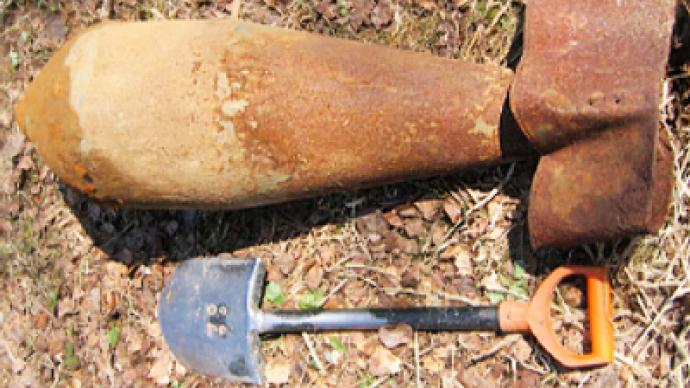 Construction workers have discovered an unexploded 100 kg Soviet air bomb left over from WWII in the center of Berlin, in the Museum Island district.
This is right across the street from chancellor Angela Merkel's apartment, informs Reuters.
In view of the possible consequences of the bomb's neutralization, all of the local residents within a radius of 300 meters have been evacuated. Police authorities in Berlin indicated that the German chancellor's apartment was included in the evacuation zone.
According to Reuters, Merkel was not at home when the bomb was found, she was making a speech at an event in another part of the German capital.
Police representatives said Merkel would not be able to get home until the neutralization operation is finished.
Bomb-disposal experts are busy extracting the bomb's detonator to transport it to a safe area for blowing up.
Reuters states that from 10% to 20% of all the bombs dropped on German territory during WWII did not explode. Despite most of them having been discovered and destroyed, 63 years after the war, they are still being dug up from time to time.
You can share this story on social media: