Berlin airport a graveyard of WW2 bombs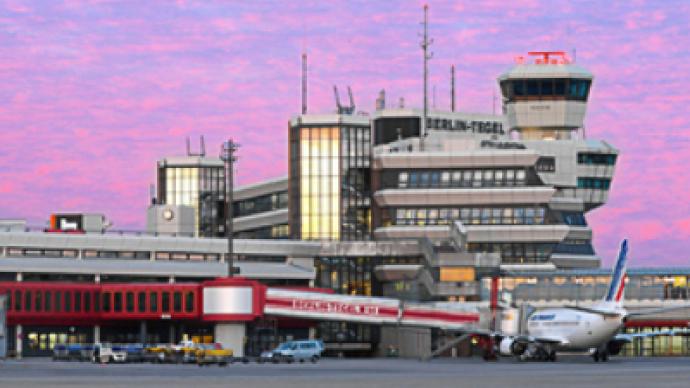 Bomb disposal teams in Berlin are due to begin removing unexploded World War Two mines from under the tarmac at the city's busiest airport.
Tests have revealed unexploded materials at more than 500 sites in and around Tegel airport.
The fear is that these war 'souvenirs' could endanger planes that veer slightly off the runway.
Work will begin in earnest in a few days, although the authorities have been aware of the danger for some time.
Opposition politicians have criticized the belated governmental response, calling it a "cover up" and claiming safety should be the top priority.
It is unknown as yet whether the work will affect air traffic. But what is known is the digging up and removal of anything found is part of Berlin's attempt to adhere to the United Nation's International Civil Aviation Organization (ICAO) requirements, which state that big planes (like the Airbus A330 – which routinely land and take off at Tegel) need wider runways.
The pressing need for this work became more apparent when an officially commissioned report, leaked last year, described "live munitions near the ground surface (at Tegel) that could be detonated by vehicles, airplanes or mowing and landscape work that digs into the earth."
Despite the latest clean-up plans, the long-term future of Tegel Airport remains unclear. Berlin's air traffic is scheduled to relocate to a large new Berlin-Brandenburg International Airport in 2011.
Germany still 'contaminated with bombs'
Although a terrifying thought, the danger of war-time relics is nothing new in Germany. In 2006, a highway worker was killed when his drilling machine struck a WW2 bomb beneath a main autobahn southeast of Frankfurt, setting off an explosion that ripped apart the vehicle.
In 2000, while upgrading their stadium in preparation for the World Cup 2006, workers at Bundesliga side Borussia Dortmund found an unexploded 1,000–pound (450 kg) bomb that was just one metre below the halfway line of the pithc.
Allied forces dropped more than 2.7 million tonnes of explosives across Germany during the war. the ordnance that did not explode and has become increasingly dangerous over time. Hans-Jürgen Weise, a retired bombs disposal expert, has described the country as 'contaminated with bombs.'
Ciaran Walsh for RT
You can share this story on social media: