Make Chancellor Merkel stylish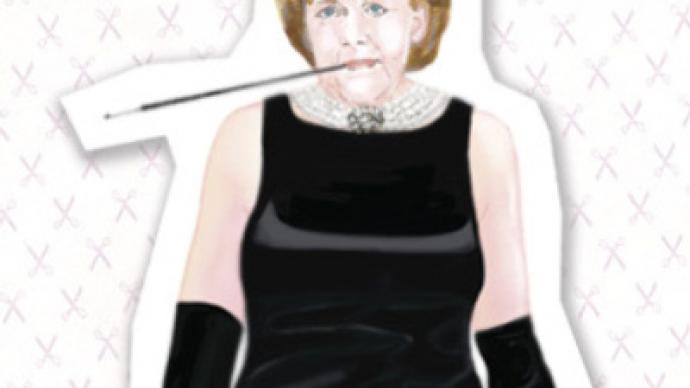 For those who jump at the chance to criticise the German Chancellor for the choice of her outfit can now dress Angela Merkel by themselves.
In the run up to Germany's general election scheduled for September 27, publisher Onkel & Onkel has released the Angie Dress Book, destined to 'help Mrs. Merkel look fashionable for any occasion'.
Everyone is invited to dress the paper doll of the German Chancellor wearing a plain bathing suit with one of the five proposed outfits and pick out accessories to go with it.
Among others, there is an evening dress which Audrey Hepburn wore in 'Breakfast at Tiffany's', German national dress and a military suit.
The book costs €9.90.
Earlier in February, toymaker Mattel turned Angela Merkel into a Barbie doll. The only thing linking her to her prototype is a black wool crepe trouser suit with pink lining and a broach. As Germany's Spiegel magazine writes, "the Merkel Barbie has curves more likely to be seen in Heidi Klum's show 'Germany's Next Top Model' than on the floor of the Bundestag"
Back in 2005, soon after Merkel took up her position as chancellor, German toy designer Schildkröt made a doll looking like a baby with a Merkel hairdo.
You can share this story on social media: