Don't touch me, Sarkozy - Merkel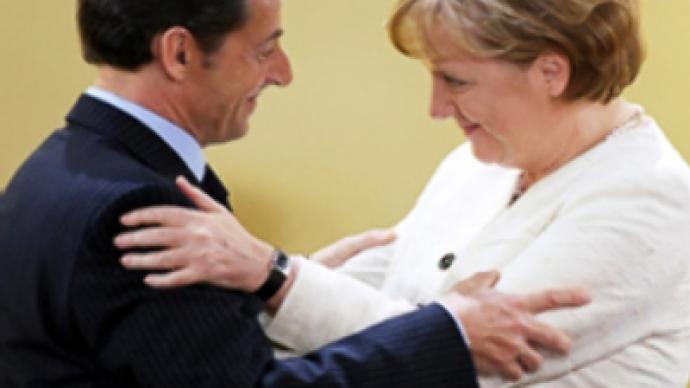 Angela Merkel doesn't like it when French President Nicolas Sarkozy touches her during any official meeting or negotiations, according to Spain's El Pais newspaper. It claims the German Chancellor has forwarded a complaint to its embassy in Paris which wi
The anonymous correspondent in the newspaper said Merkel had enough of Sarkozy's "excessive friendliness". She feels uncomfortable when the French President grabs her by the hands, puts his hand on her shoulder, pats her on the back or gives her a kiss.
But the paper stressed that the reason behind the move is not personal dislike, but the difference between French and German cultural traditions.
Physical touch, which is common for nations living in southern Europe, has never been used by Germans in communication.
You can share this story on social media: