'Like the Stasi': Merkel likened NSA to infamous German security service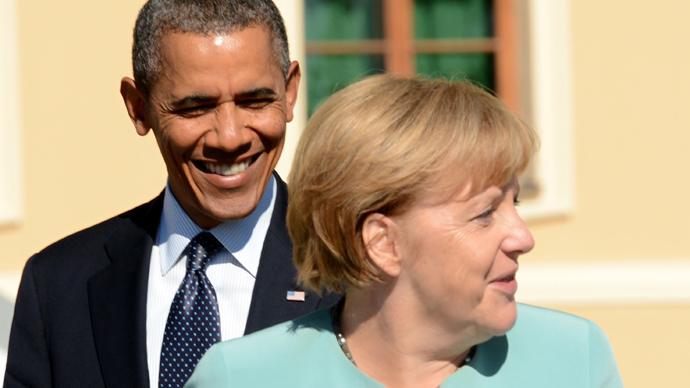 Chancellor Angela Merkel reportedly compared the NSA to the Stasi after revelations the US spy agency had monitored her communications. Germany claims the NSA cannot be trusted because of the quantity of classified data it allowed Edward Snowden to leak.
In a sharp rebuke to US President Barack Obama, Merkel compared the espionage antics of the National Security Agency to the secret police that operated in East Germany during the Communist era, The New York Times reported.
"This is like the Stasi," Merkel reportedly told Obama, referring to the mass surveillance of German citizens and the tapping of her personal phone by the NSA.
"The NSA clearly couldn't be trusted with private information, because they let Snowden clean them out," Merkel was quoted as saying by the NYT.
The revelations that the NSA tapped the Chancellor's phone emerged in October in a Spiegel news report, based on information leaked by Snowden. The reports prompted a furious response from German politicians, who demanded an immediate explanation from Washington to restore confidence in trans-Atlantic relations.
Snowden had since been praised by Germany politicians and is set to testify in a European Parliament inquiry next month via video link. The whistleblower currently resides in Russia, where he was granted temporary political asylum.
Washington has criticized the invitation to Snowden and warned his testimony has the potential to worsen US-European ties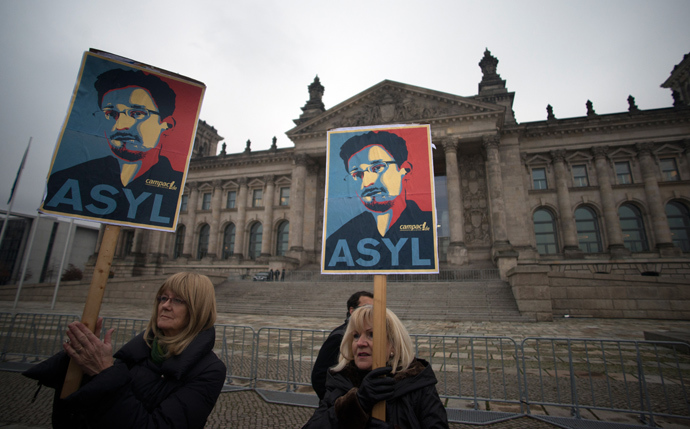 "I do believe that this would have a reaction in the US that would not be helpful to a constructive dialogue, as we continue to work out our differences," said Mike Rogers, the chairman of the Permanent Select Committee on Intelligence in the House of Representatives on a visit to Brussels on Tuesday.
Rogers compared the situation to the janitor of a bank stealing money and then being asked to "talk about high finance and solve the problem."
American and European diplomats have been struggling to mend ties following the spy scandal in the hope of close a trans-Atlantic free trade agreement before the end of the year. Instead of pursuing a Europe-wide solution, Berlin has been pressuring Washington for a bilateral no-spying agreement, but the NYT reported that National Security Adviser Susan Rice told Germany there would be no espionage pact.
In the wake of the spy accusations the Germany government has made it mandatory for ministers to use encryption on their phones to secure their communications against intrusion. Berlin has also prohibited the use of iPhones for official business, as they are not compatible with encryption.
Washington has denied it monitored Merkel's personal phone, and maintains that its espionage activities in Europe are geared toward the fight against terrorism.
Rogers claimed that the NSA's spy activities had help foil 54 terrorist plots in both the EU and the US. Rogers also condemned Snowden for "stealing information that has jeopardized the lives of US soldiers in Afghanistan and other places around the world."
You can share this story on social media: