Merkel to allow circumcision in Germany despite ban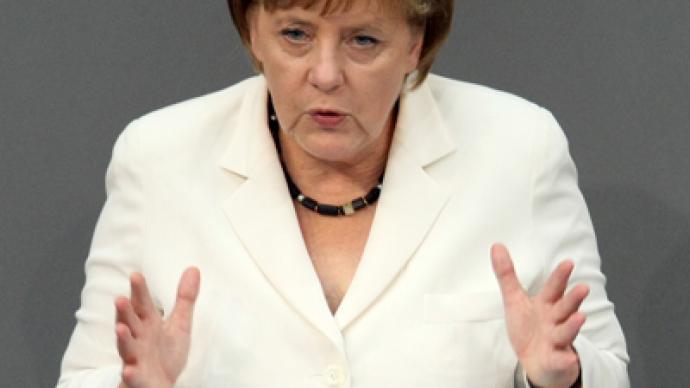 The German Chancellor's spokesman says the Jewish and Muslim communities will be free to carry out the rite of circumcision despite an earlier court ban, which sparked outrage and concern for religious freedom in the country.
"For everyone in the government it is absolutely clear that we want to have Jewish and Muslim religious life in Germany," Merkel's spokesman Steffen Seibert told journalists. "Circumcision carried out in a responsible manner must be possible in this country without punishment.""It is well known that in the Jewish religion early circumcision carries great meaning, so it is a matter of urgency that this right be restored," Seibert said, adding that Merkel's own office would be involved in efforts to resolve the problem."We know a quick decision is needed and that this cannot be put off. Freedom of religious practice is a very important legal right for us," he added.Earlier, rabbinical bodies in Europe and the United States expressed their outrage at the ban on circumcision, which many believe is one of the foundations of their faith. "We urge the Jewish community in Germany and circumcisers to continue to perform circumcisions and not to wait for a change in the law," said Rabbi Pinchas Goldschmidt, president of the Conference of European Rabbis. In an unusual show of unity, the protests were held with the backing of Muslim and Christian leaders, as well as the support of many German politicians.The controversial Cologne court ruling came after police were alerted by a doctor who treated a Muslim boy for bleeding after he underwent circumcision. The court said circumcision "for the purpose of religious upbringing constitutes a violation of physical integrity."
You can share this story on social media: