A park to pay tribute to victory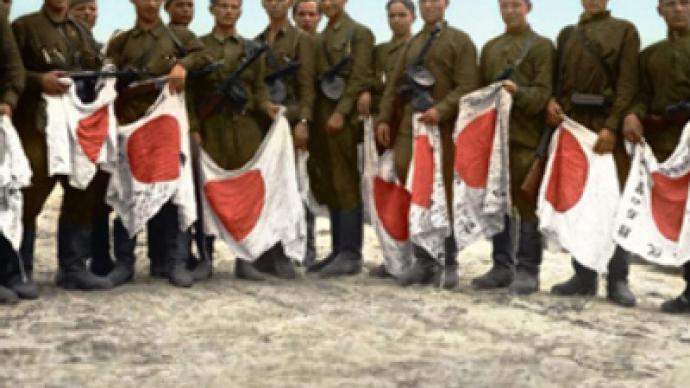 A memorial park celebrating the resounding defeat of Japanese invaders in World War II during the liberation of northeast China, fervently supported by the Russian army, will be built on historic facilities left behind.
Separated from Russia by the Heilongjiang River, Sunwu County in Heilongjiang Province used to be home to a well-equipped base of over 100,000 Japanese soldiers, according to China's Xinhua news agency.
Russia's Itar-Tass news agency says that it will cover the vast territory of one and a half thousand square kilometers needed to construct a war airport, criminal evidence museums, former Japanese war gun emplacements as well as samples of military hardware of the old days.
Earlier this year, leader of the People's Republic of China, Hu Jintao, met with the Russian war veterans praising them for their aid in the fight against the Japanese invaders back in August 1945.
Russian authorities in the Far Eastern Amur Region have offered their help in construction of the park, which is expected to be built by 2020.
Deputy Head of the county's tourism department Zhang Weihua was quoted as saying that the historical park "aims to paint a picture of the war through the connection of Sanwu's scattered war sites."
Some 160 war facilities have survived in the territory, with up to twenty-four spots enjoying the status of "cultural relics" protected by the government.
You can share this story on social media: