Medvedev's and Putin's approval rate rises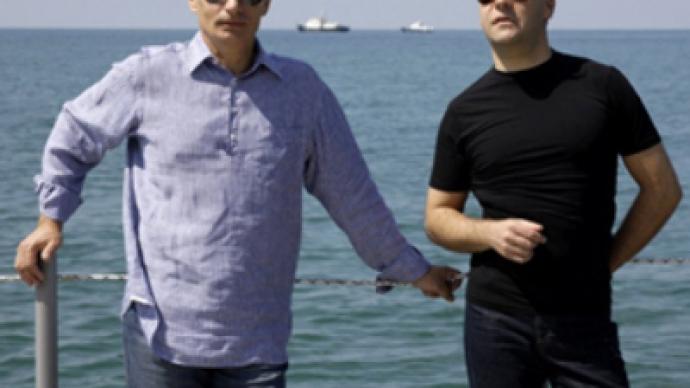 Russians are approving of President Dmitry Medvedev and Prime Minister Vladimir Putin's policies more and more, according to recently released poll results.
The survey, conducted by the Levada public opinion research center, found that the approval rate of both politicians has risen each month.
Fact box
The survey was conducted August 14-17, 2009.
1600 people were interviewed in 128 localities in 46 regions of Russia.
The margin of error of the study is 3.4 percent.
The poll found that 76 percent of Russians are happy with how Medvedev tackles the country problems. The result exceeds his July figures by 4 percent.
Meanwhile, 82 percent have expressed their approval of Putin's policies as the country's prime minister, which is also a 4 percent increase over the previous month.
The Levada Center results echo another survey conducted August 15-16 by the Public Opinion Foundation among 2,000 respondents in 44 of Russia's regions. The foundation found that 67 percent of Russians approve of Medvedev's policies while 76 percent approve of Putin's.
You can share this story on social media: