Twin suspects: UK to name new accused in Litvinenko case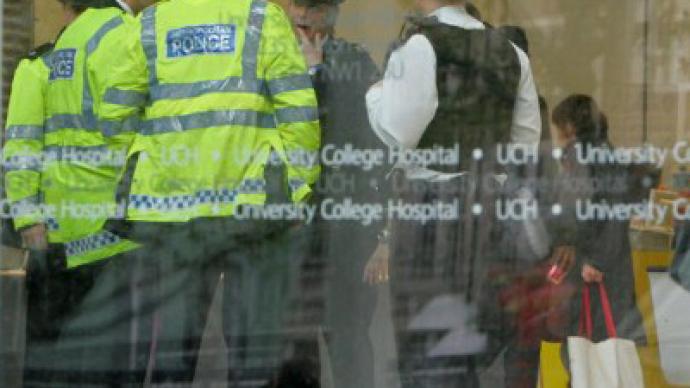 The British Crown Prosecution Service suspects another Russian businessmen and former FSB agent, Dmitry Kovtun, of being involved in poisoning Aleksandr Litvinenko in November 2006. London reportedly wants him extradited to appear before a UK court.
The charges may be based on newly-collected documents related to the case of Litvinenko murder, the British Sunday Times reports.The newspaper has talked to a Crown Prosecution Service representative, who said that in August the office received new documents related to the death of former FSB agent Litvinenko. He named neither the documents nor the source, but assured that the official statement is to be made in the nearer future. "That's strange that five years ago Britons had no grounds to bring accusations against me. And now, when Litvinenko's wife initiated this process, they suddenly got some evidence," he said.In the last five years, Dmitry Kovtun has figured in the case as a witness. He accompanied the other accused, Andrey Lugovoy, and Litvinenko at the Millennium Hotel in London that particular day when, as believed, the latter was poisoned.
So far Kovtun has avoided any criminal proceedings. German prosecutors suspected him of bringing traces of polonium to Hamburg. They even opened a case against Kovtun (he married the German woman and has a residence permit), but closed it in 2009.The Sunday Times managed to reach Kovtun by phone. He confirmed that Scotland Yard indeed collected documents to bring charges against "the second man".Kovtun told the newspaper that charging him with the involvement to Litvinenko murder would be a "politically-motivated step" from London. Kovtun denied all possible accusations.So far Scotland Yard has officially had only one main suspect – Russian businessman Andrey Lugovoy, whom London believes to be guilty and also wants to see extradited. If the reports are confirmed, the issue of Kovtun's extradition to the UK is going to become another stumbling rock in Russia–UK relations, as with the case of Lugovoy's extradition. Kovtun, like Lugovoy, lives in Russia and cannot technically, in accordance with Russian Constitution, be extradited. Russian President Dmitry Medvedev, commenting on the situation, firmly stated that the extradition of Lugovoy, like any other of the country's citizens, is impermissible.Meanwhile, Russian MP Dmitry Vyatkin, commenting on the latest news, told Echo of Moscow radio that to get more information on the case or even question Kovtun or Lugovoy, British law-enforcement authorities should cooperate more closely with Russian side.Andrey Lugovoy also denies his guilt. In exclusive interview with RT, he shared his view on whom to blame, who could have profited from the poisoning of Litvinenko. The reopened hearing in the case into Litvinenko's poisoning started on October 13 in London. This month will mark five years since Litvinenko's death.
You can share this story on social media: