Alexandr Litvinenko dies in the hospital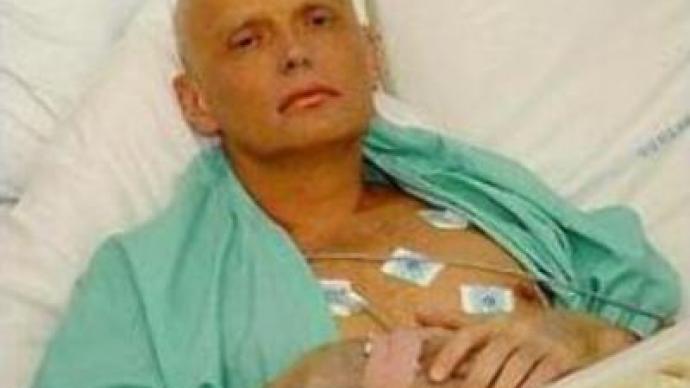 Former Federal Security Service of Russia officer Alexandr Litvinenko, who was poisoned in London three weeks ago, has died in hospital. Britain's Scotland Yard is investigating the circumstances of what they've called an unexplained death.
Meanwhile doctors have completely ruled out suggestions that the death was caused by thallium or radiation, but still can't be sure what caused his condition.Initially the heavy metal thallium, commonly found in rat poison, was thought to have been the chemical used, but it was ruled out after extensive tests.Born in 1962 in Voronezh, Mr Litvinenko became a KGB agent in his late twenties.He moved on to work for its successor – the Federal Security Service – or FSB after the fall of the Soviet Union, specialising in counter-terrorism and investigating organised crimeA middle ranking officer he came to prominence in 1998 when he appeared at a news conference flanked by hooded men who's identity was not disclosed.Mr Litvinenko claimed FSB bosses had ordered him to assassinate Boris Berezovsky, a leading tycoon with wide-reaching political connections.It later turned out Litvinenko himself was under investigation for allegedly manhandling a suspect in custody and illegal possession of explosives at the timeThe officer was briefly detained on those charges and when released, fled Russia, seeking asylum in Britain, Soon he was joined by Mr Berezovsky with whom Mr Litvinenko became closely associatedSince settling in London, Mr Litvinenko became known for his fiery attacks on the Kremlin. They ranged from accusing the FSB for being behind the Prophet Mohammed cartoon scandal to saying that Aiman al-Zawahiri, the Al-Qaeda number 2 was an agent on Moscow's payroll.But his perhaps most provocative statements about the Kremlin came in a book he co-authored in 2002.Mr Litvinenko accused the Federal Security Service of the apartment block bombings in Russia that killed more than 300 people.The official investigation found Chechen militants with the assistance of Al-Qaeda were behind the blasts.Most recently, Litvinenko had been saying that he wants to take part in investigating the murder of a prominent Russian reporter Anna Politkovskaya who was gunned down in Moscow last month.In the final letter attributed to Mr Litvinenko, supposedly written by him not long before his death and read by Alexandr Goldfarb who was acting as a spokesman for the former FSB officer, Alexandr Litvinenko blames Moscow for what was happening with him.Russian authorities have vehemently denied being involved in both incidents, calling their connection to Mr Litvinenko's case "a sheer nonsense".A Scotland Yard spokesman says that "the matter is being investigated as an unexplained death".
You can share this story on social media: