Life existed on Mars: scientists
Published time: 11 Dec, 2007 07:55
Edited time: 11 Dec, 2007 10:55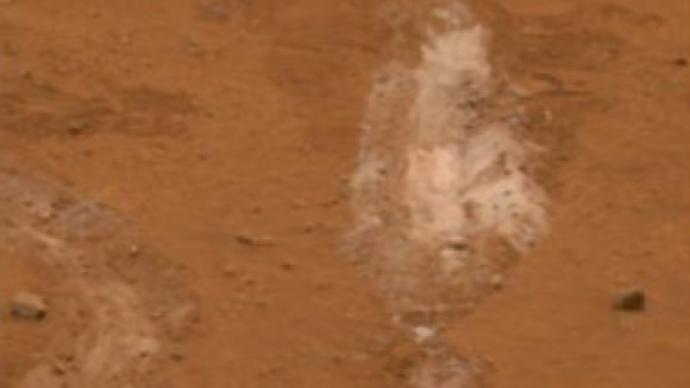 NASA's Mars Rover mission researchers believe they've found evidence that life did exist on Mars in the past. They say a silica-rich patch on soil unearthed by Spirit rover last May was in conditions favourable for microbial life.
"This stuff is more than 90 per cent silica," said Steve Squyres of Cornell University. "There aren't many ways to explain a concentration so high."
The spot could be a result of a hot spring environment or a so-called fumarole, in which acidic steam rises through cracks. Both of those are a haven for some types of microbes, the scientists say.
The discovery was made because the Spirit rover's broken wheel constantly churns up soil as it moves across the Martian landscape.
The shuttle and its sister robot Opportunity are not designed to look for evidence of life itself but to read geological conditions. So researchers will have to wait for Mars Science Laboratory mission due to land in 2009 to get further evidence.