Cluster bombs dropped on Libya funded by Spanish banks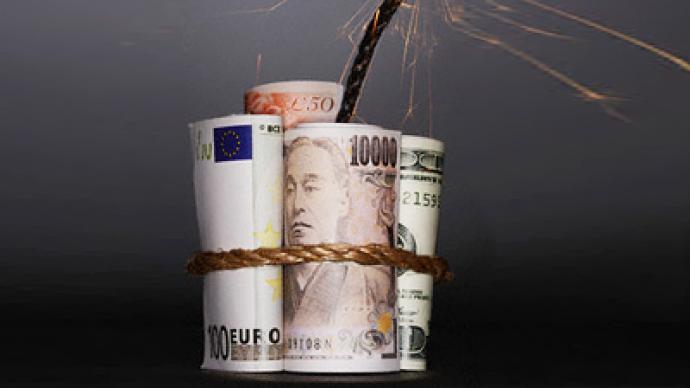 Several major Spanish banks are reported to have been financing controversial arms-producing companies which have supplied cluster bombs to Libya.
Annie Yumi Joh, an anti-war campaigner, told RT a Human Rights Watch report suggests the Instalaza SA Company supplied bombs used by the Libyan leader forces against his own people."Instalaza SA produced cluster bombs to be sold to Gaddafi in 2007. We had to figure out who exactly had granted loans to this company and we were surprised to find a number of Spanish banks, even small saving banks, that had provided loans to this company, which undoubtedly had been used to finance the production of cluster arms," she explained."The remnants of at least three cluster munitions that exploded over the el-Shawahda neighborhood in Misrata on April 14, 2011 were inspected by Researchers from the Human Rights Watch. It turned out the cluster munition is a Spanish-produced MAT-120 120mm mortar projectile produced by Instalaza in 2007. It is appalling Gaddafi used these cluster munitions in the attacks in residential neighborhoods," added Yumi Joh. The area where the use of cluster munitions was witnessed is about 1 kilometer from the front line between rebels and government forces.Annie Yumi Joh says it has become possible to trace the connection between the bank that has provided a loan and Instalaza SA who had asked for that loan. A report available online suggests that as many as 14 Spanish banks have been involved in funding the manufacture of the controversial weapons since 2006.The majority of the world's nations have comprehensively banned the use, production, stockpiling, and transfer of cluster munitions through the Convention on Cluster Munitions. Spain signed the Convention on December 3, 2008 and ratified it on June 17, 2009."What we try to do is press the national governments so they will enact a law to prohibit any type of investment in controversial arms. Though this may sound difficult to achieve, still it is not impossible," said Yumi Joh.
You can share this story on social media: